2022 Perfume Bottles Auction Result of $650,000….and still climbing!
(due to passed lot sales)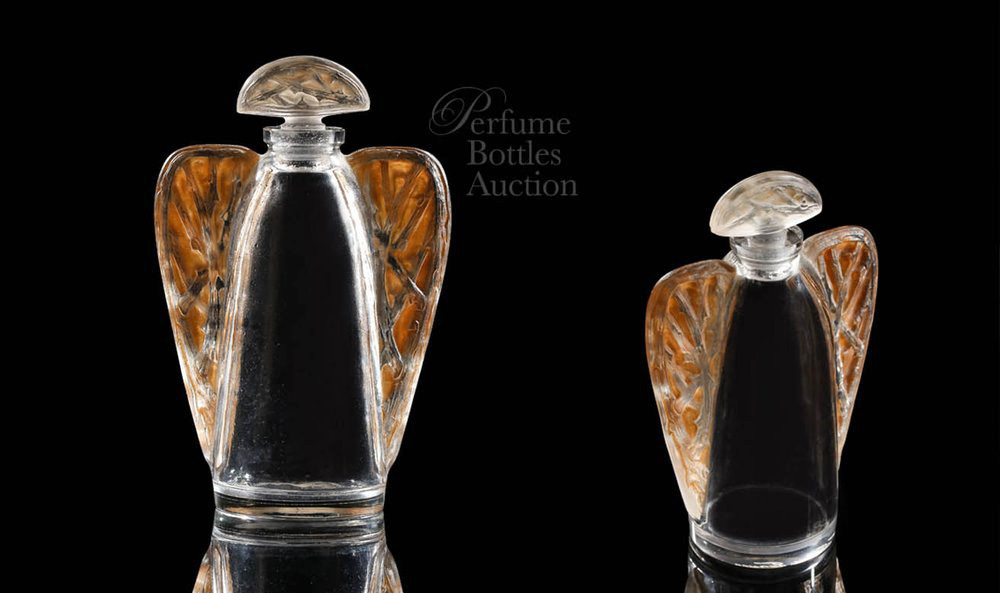 On April 30th the Perfume Bottles Auction in conjunction with the International Perfume Bottle Association's 32nd annual convention in Chicago, IL, topped all previous years results.
The day opened with a winning $84,000 bid on an extremely rare 1912 "Oreilles Epines" bottle by Rene Lalique, featured in a 2005 episode of the Antiques Roadshow.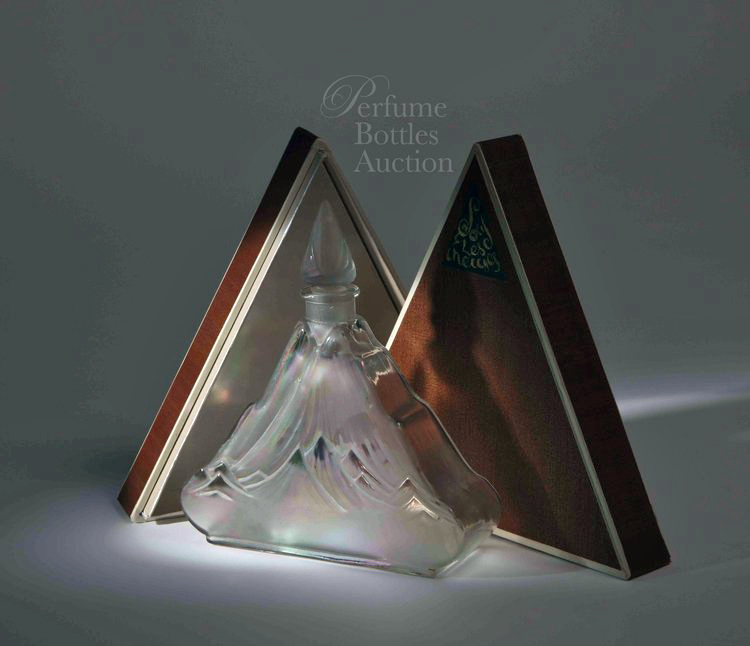 Enthusiastic online bidders competed with multiple phone and absentee bidders over 188 curated lots, chosen to suit every pocketbook – resulting in a wide spread of wins from a 1934 mini bottle for Caron ($60) to the 1924 "Sous les Neiges" bottle in box ($39,000) inspired by a snow covered French mountain range.

Art Deco bottle designs, many in pristine boxes, proved to generate special interest and some of the highest results, including: the Julien Viard 1928 bottle for Janey "La Fumee Defendue" with bold platinum stripes on black crystal ($27,000); the rare 1926 Lucien Gaillard black glass bottle for "Pour Rever" in box with image of a Modigliani styled woman ($20,400);
a 1929 set of six nesting pearl bottles in box for Ota ($27,000); and one lot of two 1923 Julien Viard bottles for Richard Hudnut with figural stoppers, sealed contents, in untouched fabric boxes ($18,750).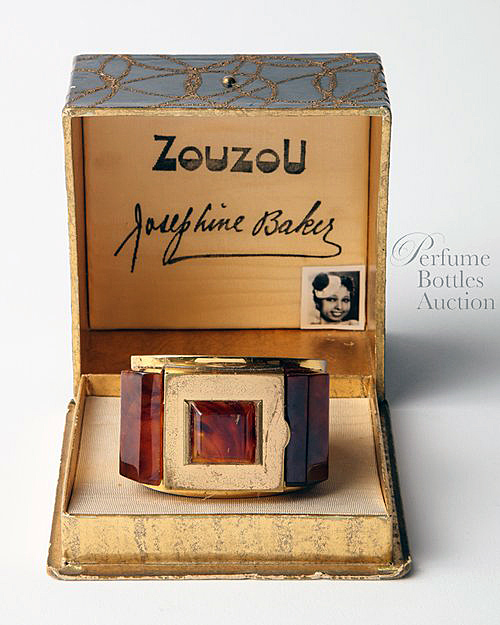 A variety of sophisticated vanity items featured a group of 19th century porcelain and enamel scent bottles, a Palais Royal Baccarat bottle on bronze goat cart ($1,250), a Japanese cloisonné scent bottle ($1,020), and a miniature dressing table/music box in enameled silver ($12,000). A rare 1920s boudoir lamp by Sue et Mare ($4,500) garnered much attention, as did the 1940 "Shocking Scamp" fencer brooch for Schiaparelli by Fulco Verdura ($4,800). An unusual group of wide 1930s bracelets with hidden compacts, included a metal and Bakelite Josephine Baker "ZouZou" bracelet in box ($7,200) sold for 10 times its pre-sale estimate.

Dominating the days offerings was a selection of Czechoslovakian bottles by highly collectable designers, including a Joseph Schmidt bottle with figural nude stopper ($5,100); a black and gold Johann Umann bottle for commercial use ($7,200); and two bottles that sold for six times their high estimate: a rare black and ivory combination by Curt Schlevogt for the Ingrid line ($33,000); and a beautiful amethyst crystal Vogel & Zappe bottle in Egyptian styled mounting with embossed image of Cleopatra ($33,000).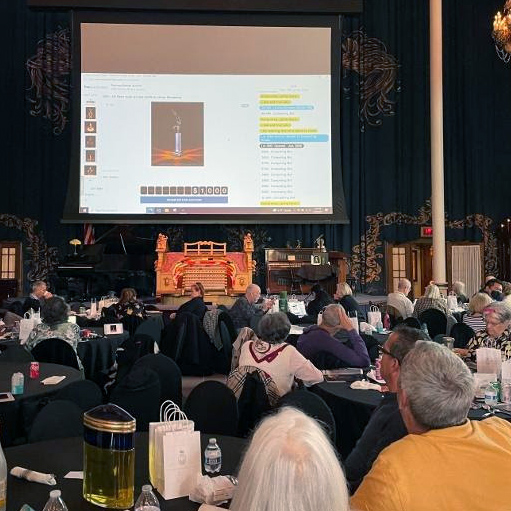 This IPBA hosted event is the longest running specialty auction of it's type worldwide, and returning clients have come to expect unique, undocumented, and seldom seen bottles to be offered by the Perfume Bottles Auction. A portion of the proceeds benefits the IPBA. Prices noted are shown with buyer's premium.
For more information, visit Perfume Bottles Auction or call: 212-888-0165
Consignments are now being considered for the 2023 Auction
Please contact Ken Leach if you wish to consign your bottles