The 2023 Perfume Bottles Auction will be another spectacular event orchestrated by Ken Leach. This auction will take place on April 28, and will be an online auction facilitated by LiveAuctioneers.com.
Auction catalogs can be obtained by contacting Ken Leach through one of the following:
Phone: 917-881-8747
Email: Ken@perfumebottlesauction.com
Web: www.perfumebottlesauction.com
See a TicToc video teaser of some Parfums de Marcy items offered in the auction.
Below is a sampling of additonal lots being offered.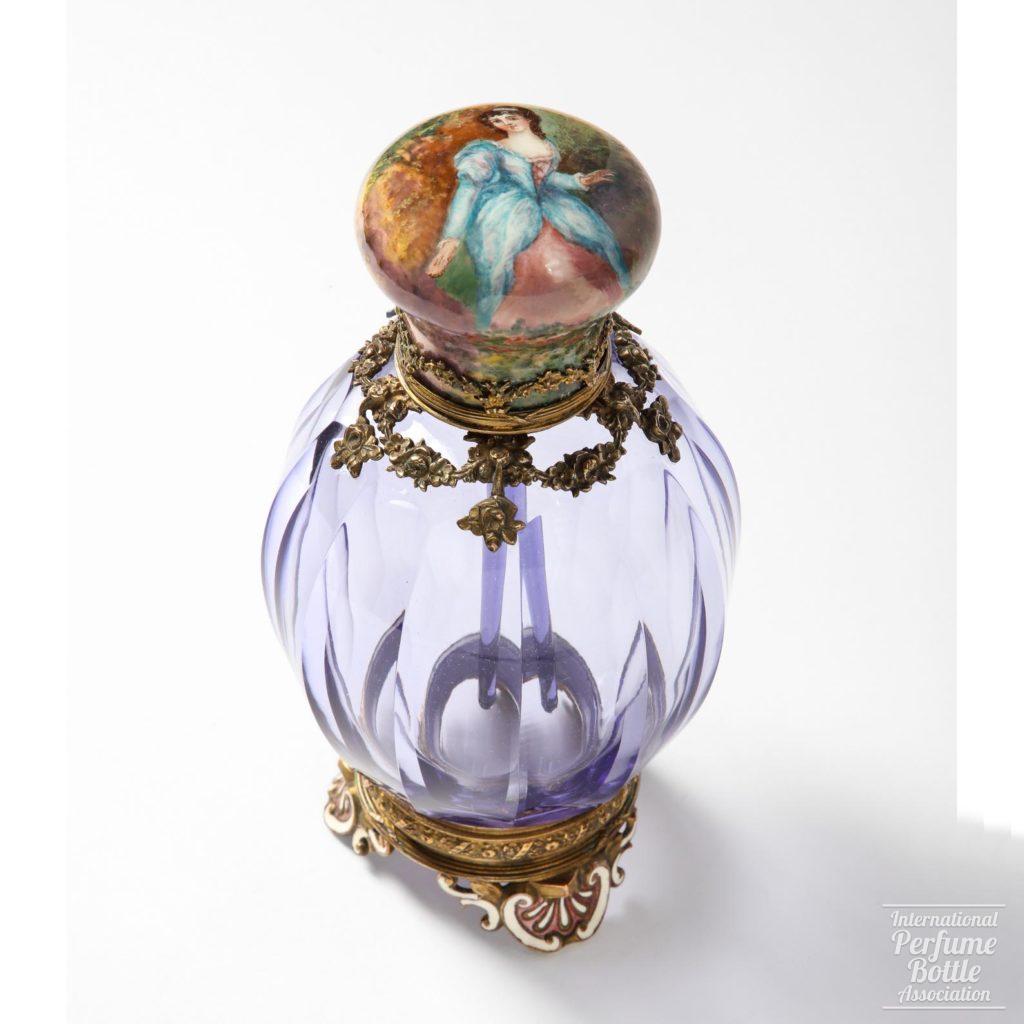 Large and unusual 1920's dresser bottle with long dauber-stopper, made of Czechoslovakian amethyst crystal. Garlands of bronze flowers circle the collar and footed base mount (marked Austria). Large overcap of French foiled enamel depicting a young woman in 18th century court dress, signed "Ganiet – France."
Ganiet was a Limoges enamelist who specialized in cabinet pieces and vanity articles. This bottle is a collector's dream – Czech crystal, Austria decoration, and French enamel – oh and that very desirable original dauber stopper!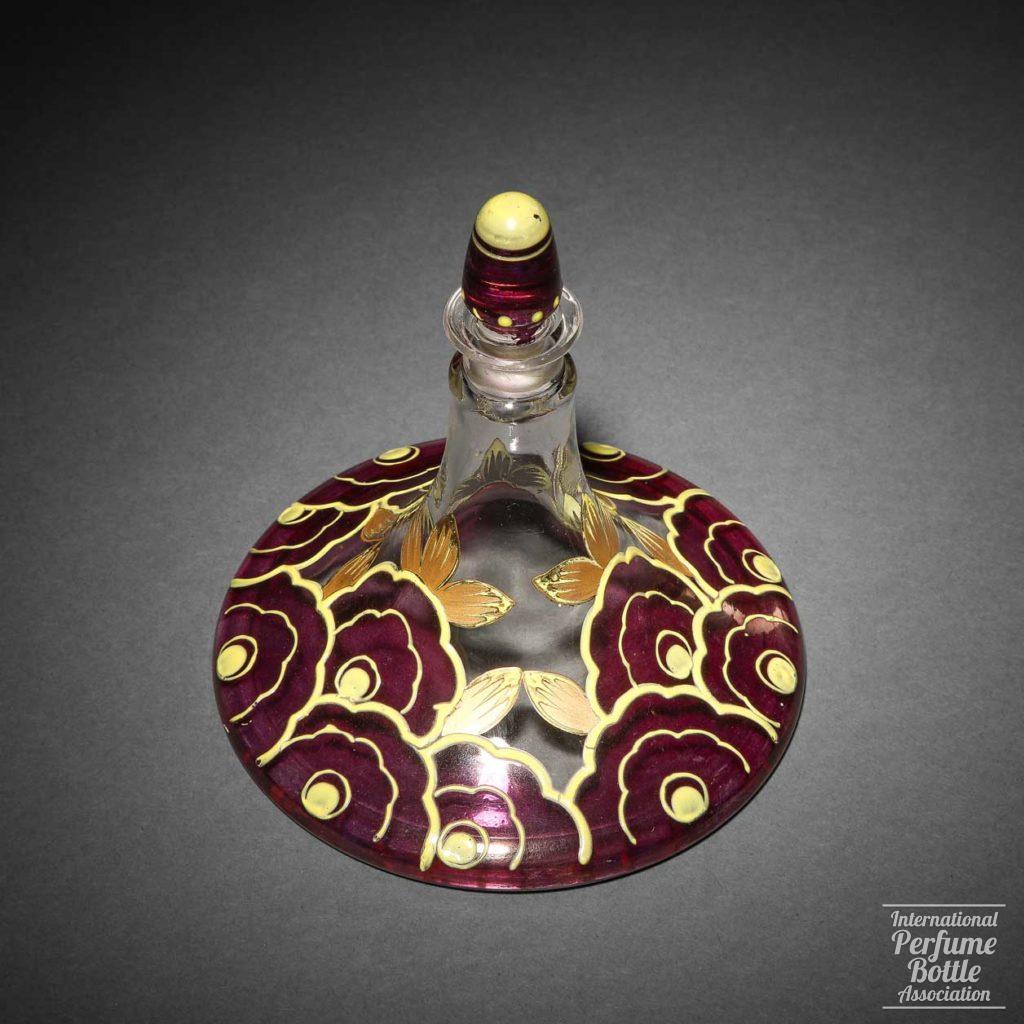 Johann Umann Czechoslovakian perfume bottle for a Langlois scent.
c 1920's.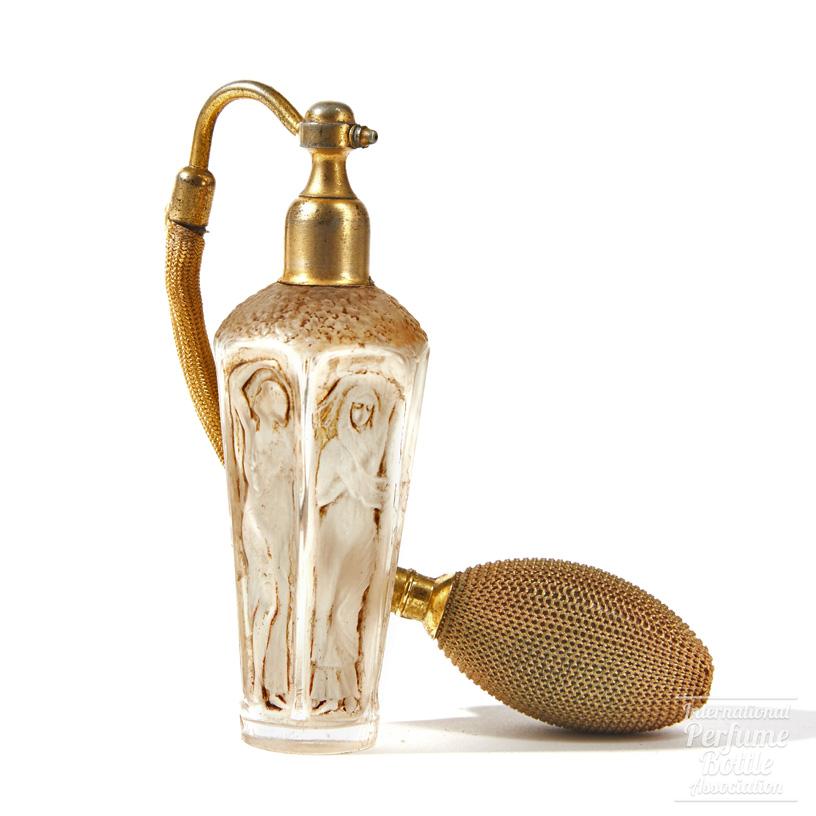 Depinoix perfume atomizer.
This design was used to represent the Depinoix Glass Works at the Decorative Arts 1925 Paris Exposition.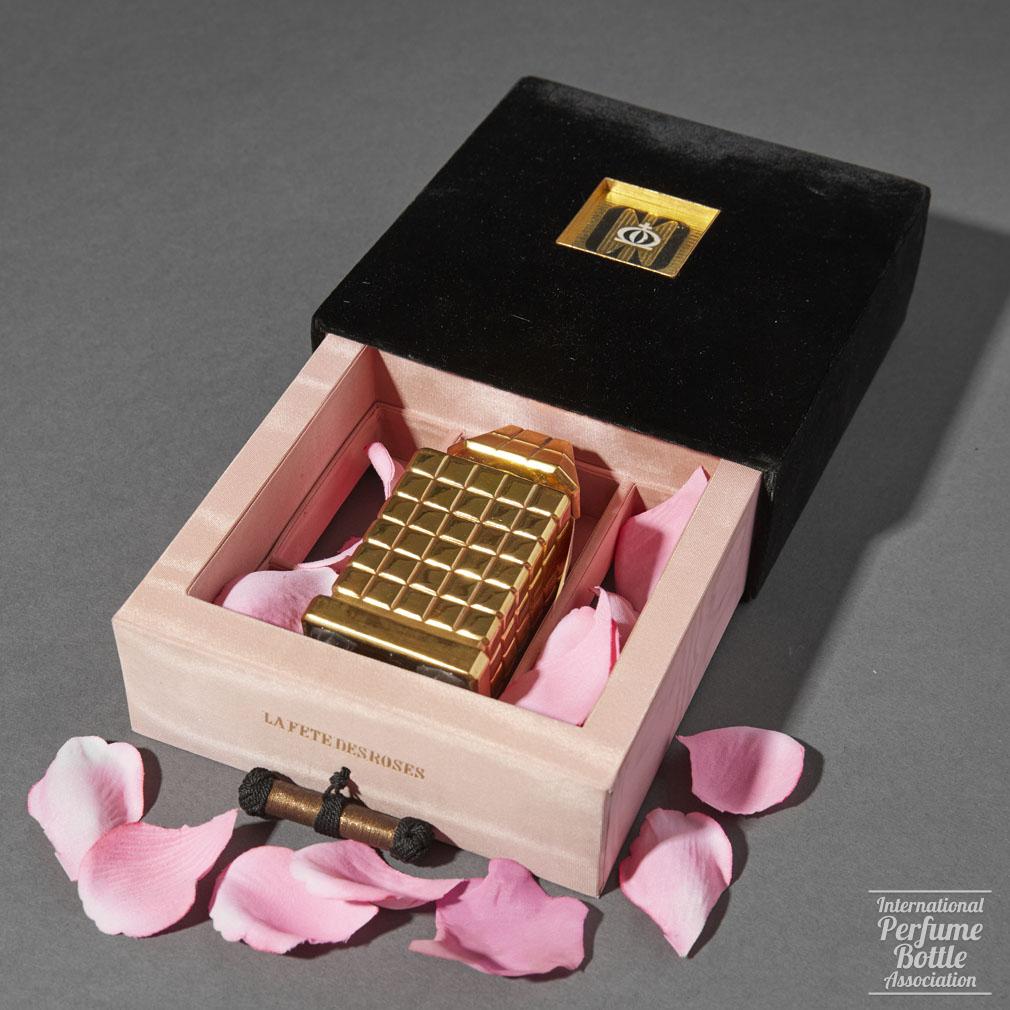 Caron "La Fete des Roses" perfume bottle in elaborate drawer-slide box.
c 1936.
Czechoslovakian perfume bottle by Joseph Schmidt for Auzière, "Secret d'Amour".
This was a special edition sold during the Decorative Arts 1925 Paris Exhibition.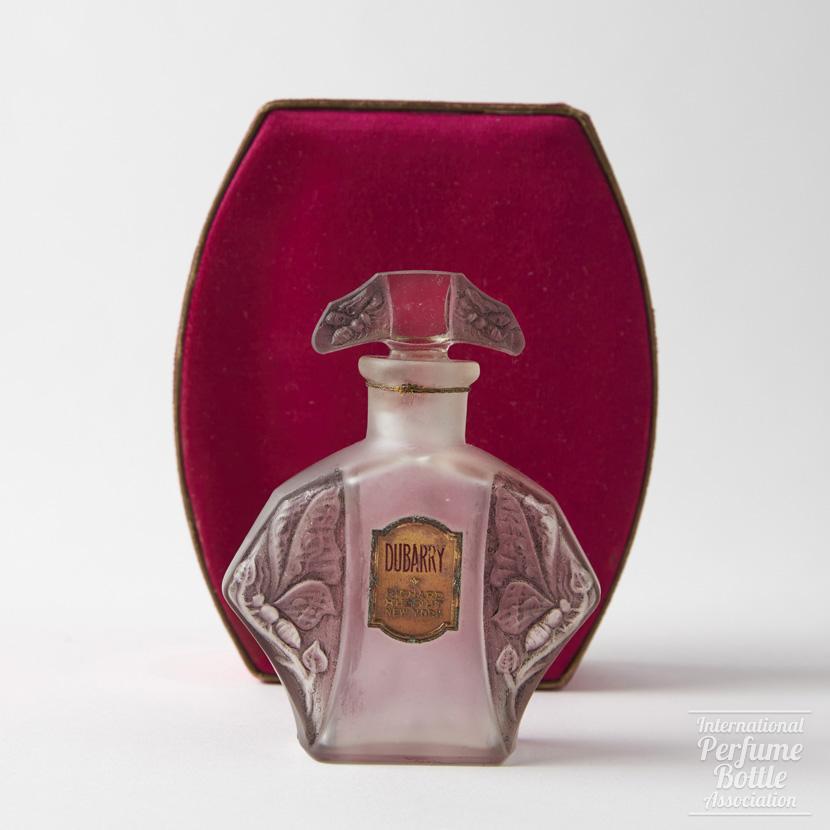 Richard Hudnut "Dubarry" perfume bottle in luxurious red presentation box.
c 1900.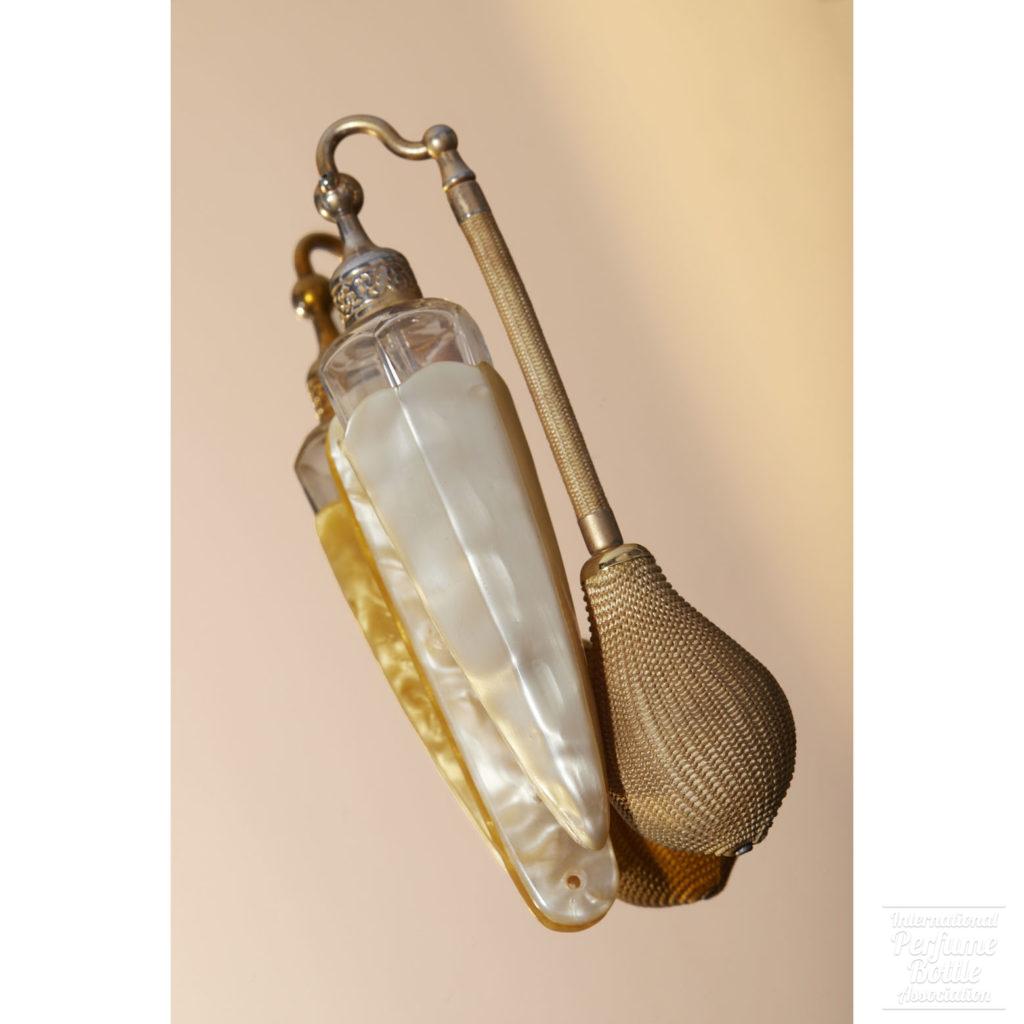 DeVilbiss "French Limousine Perfume Spray" atomizer in a car mount sold only in France.
c 1928.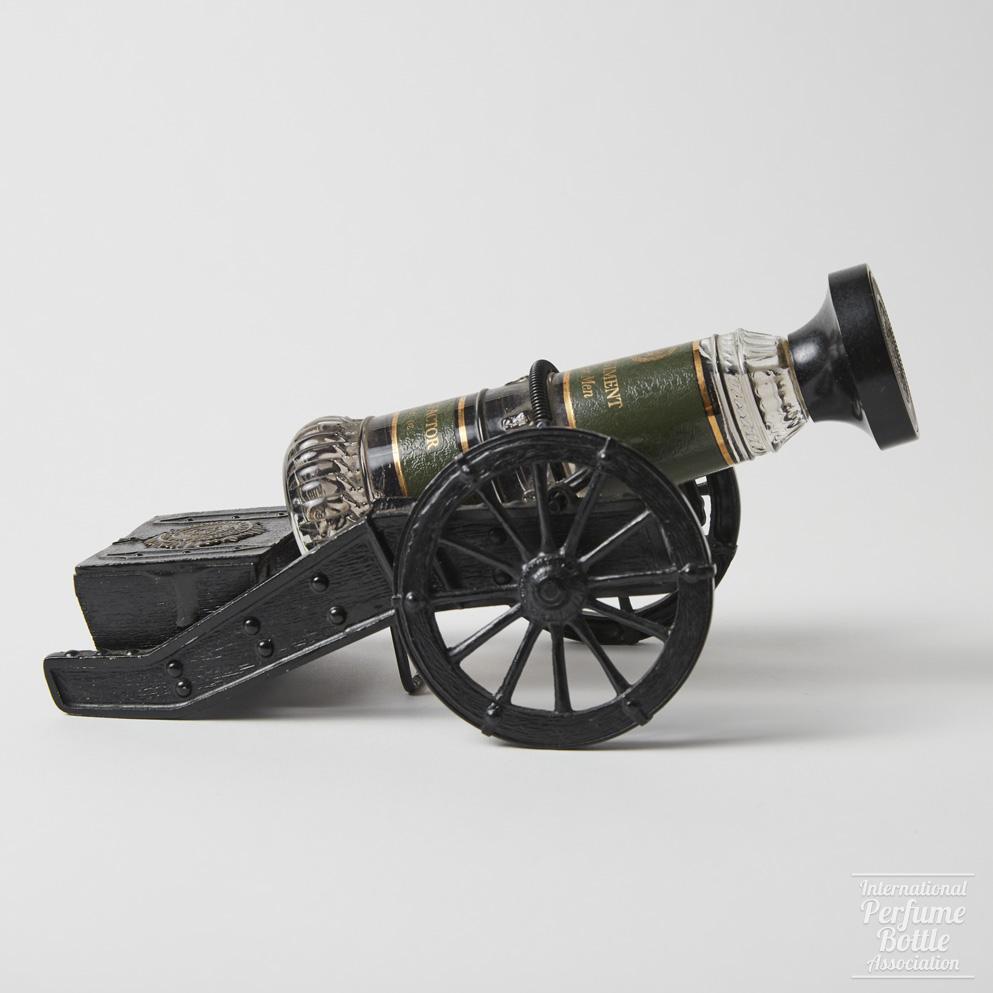 Max Factor counter display for "Royal Regiment – Cologne for Men".
c 1950.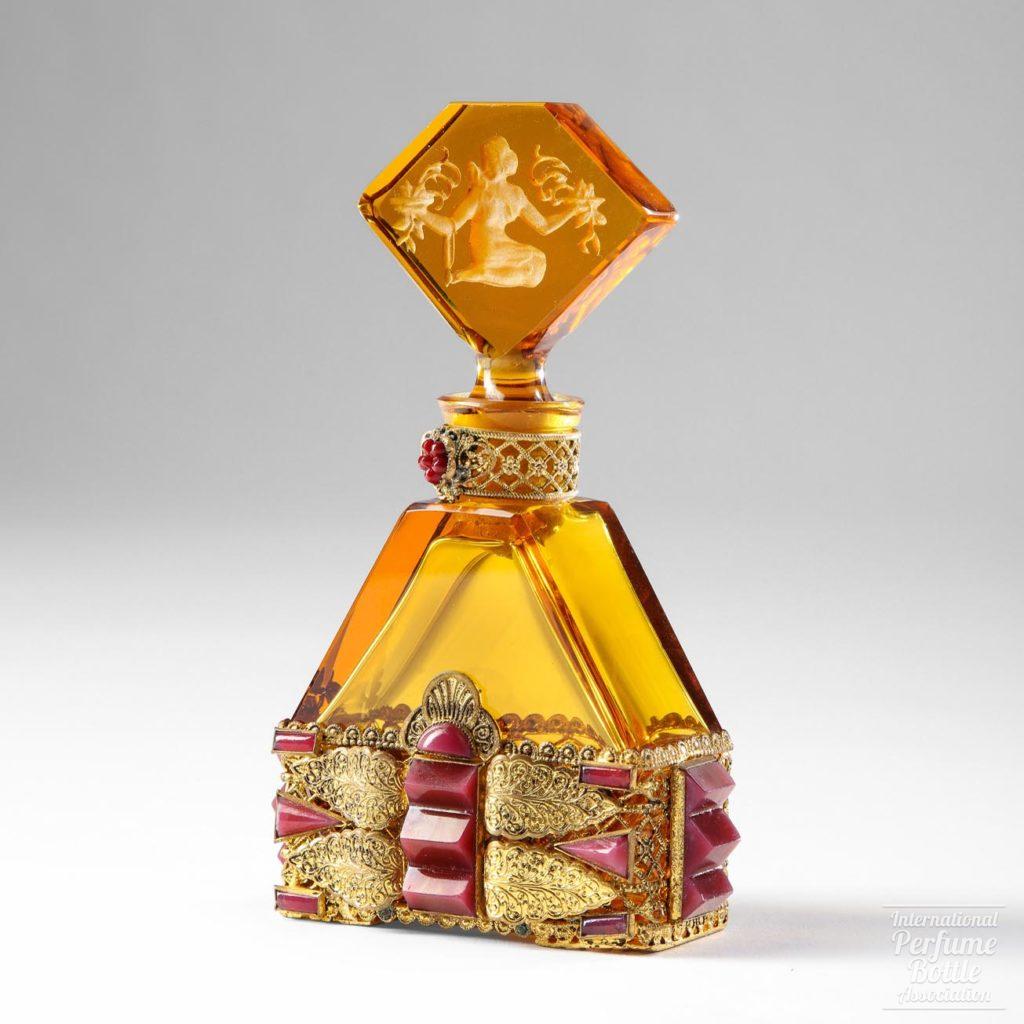 Czechoslovakian perfume bottle by Franz Josef Vater with jewels by Neiger Bros.
c 1930.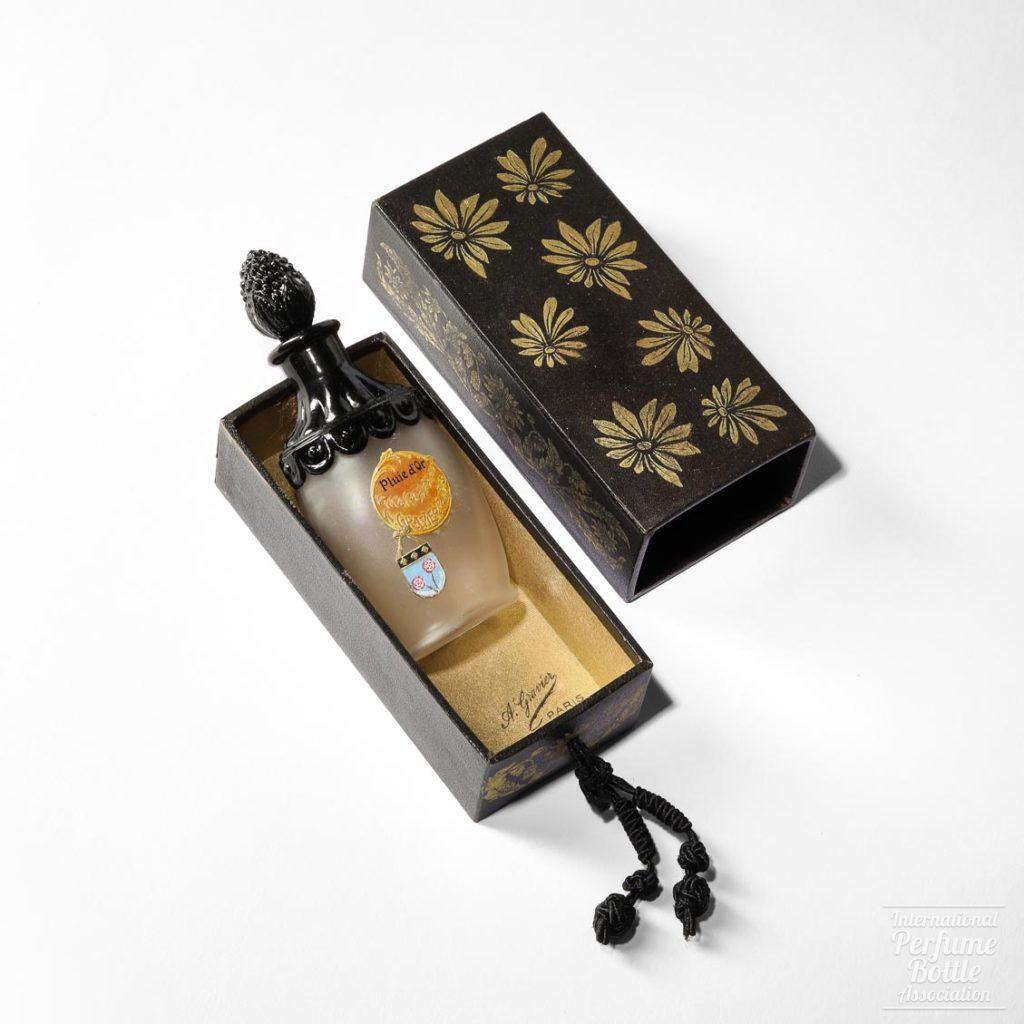 A. Gravier "Pluie d'Or" perfume bottle in luxurious drawer-slide presentation box.
c 1919.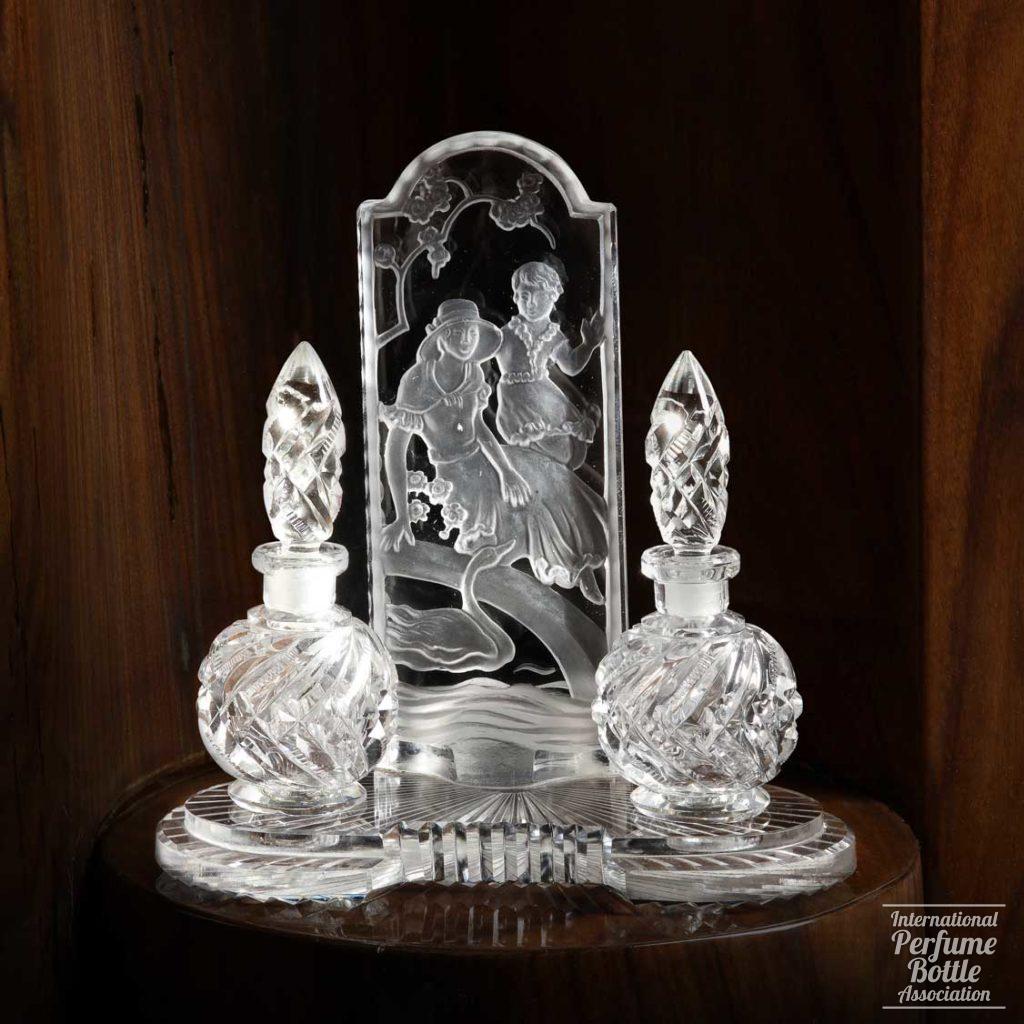 Czechoslovakian vanity set with two mini cut glass bottles.
c 1930's.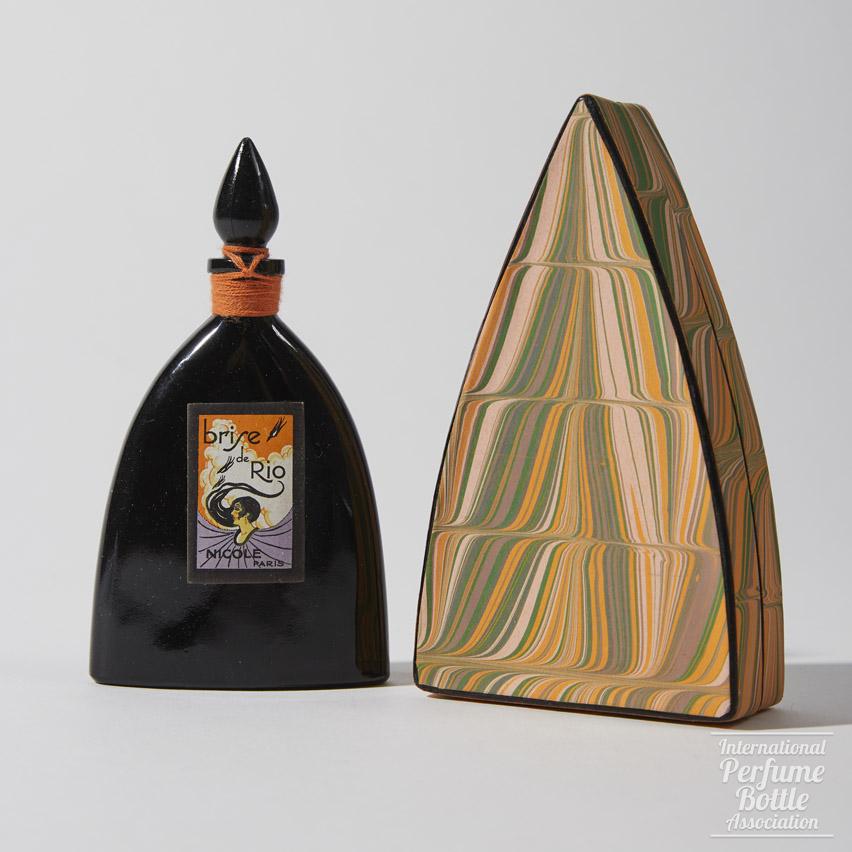 Julien Viard perfume bottle produced by Cristalleries de Nancy for Nicole "Brise de Rio".
c 1928.
As always, this auction is not to be missed!