The IPBA Convention is an incredible and multi-faceted experience not to be missed. The shopping alone is worth the price of admission! Yet we go way beyond shopping, with insightful, informative and illuminating presentations on a wide variety of perfume bottle and vanity item subjects. Best of all, we offer fellowship and friendship. We understand your obsession with these beautiful works of art in miniature. We are approachable, willing to share our knowledge and wanting to learn from you. For First Time Attendees, we have a Mentor program as well as an Orientation Meeting, providing the ins and outs of the convention and meeting our volunteer Board of Directors.
Shopping: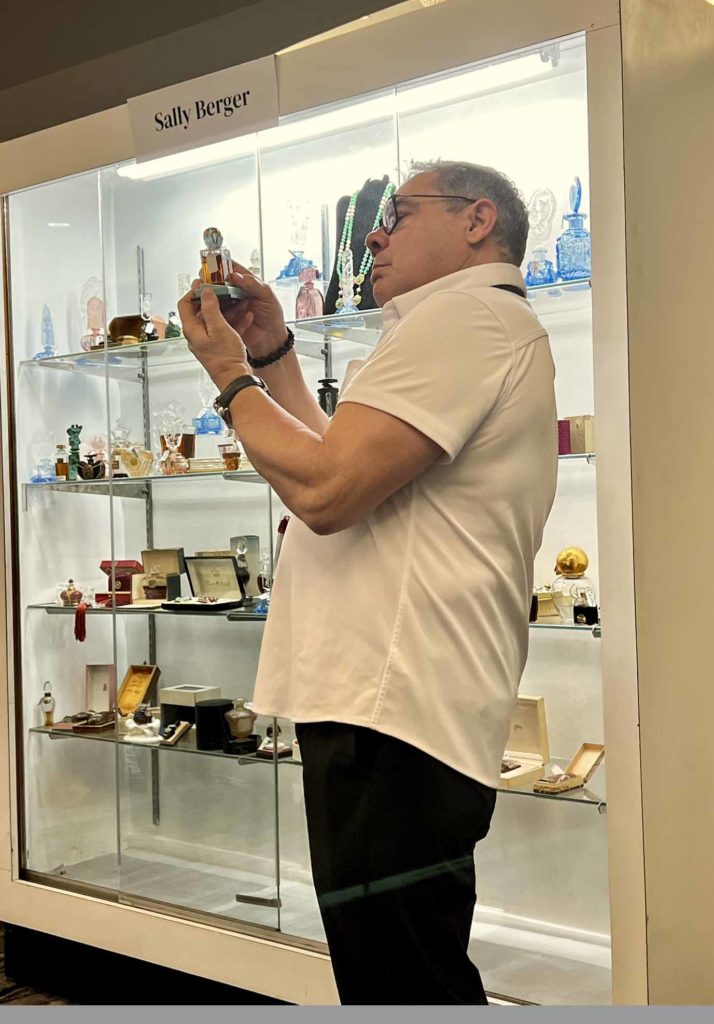 The Perfume Bottles and Vintage Vanity Show and Sale is full of gorgeous treasures that will dazzle you and make wonderful additions to your collection. Our worldwide dealers offer the finest in beauty and quality when it comes to perfume bottles and vintage vanity items.
In recent years we have included dealers offering contemporary one-of-a-kind items by the actual artist. Occasionally, we have exquisite contemporary perfumers join in on the fun such as Lalique or Guerlain.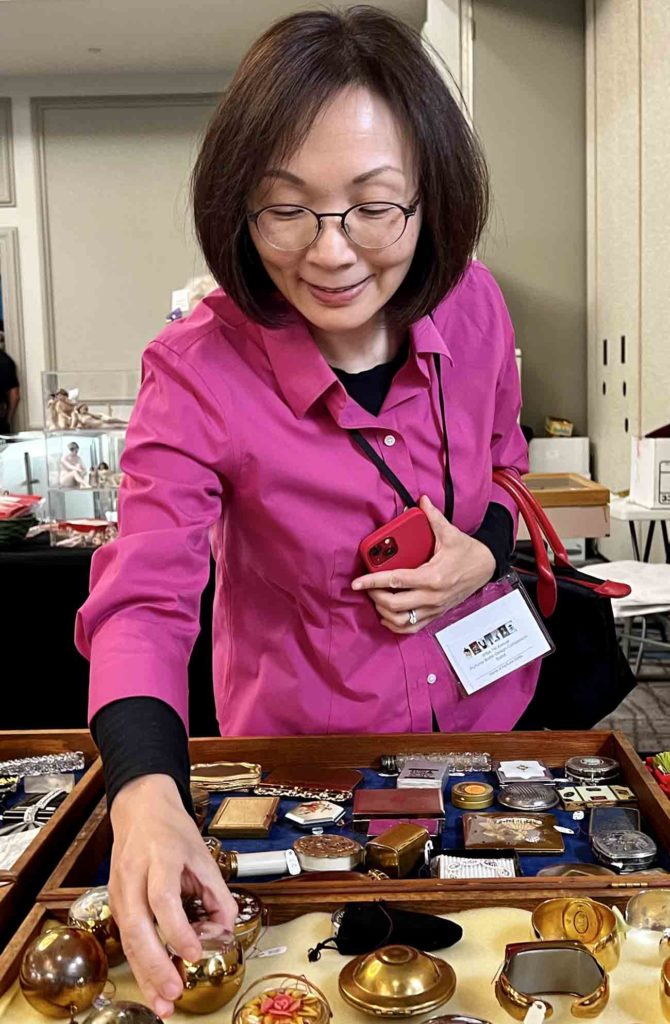 The Collectors Market is an event where any member may sell items from their personal collections.
Bargains and treasures are both found here!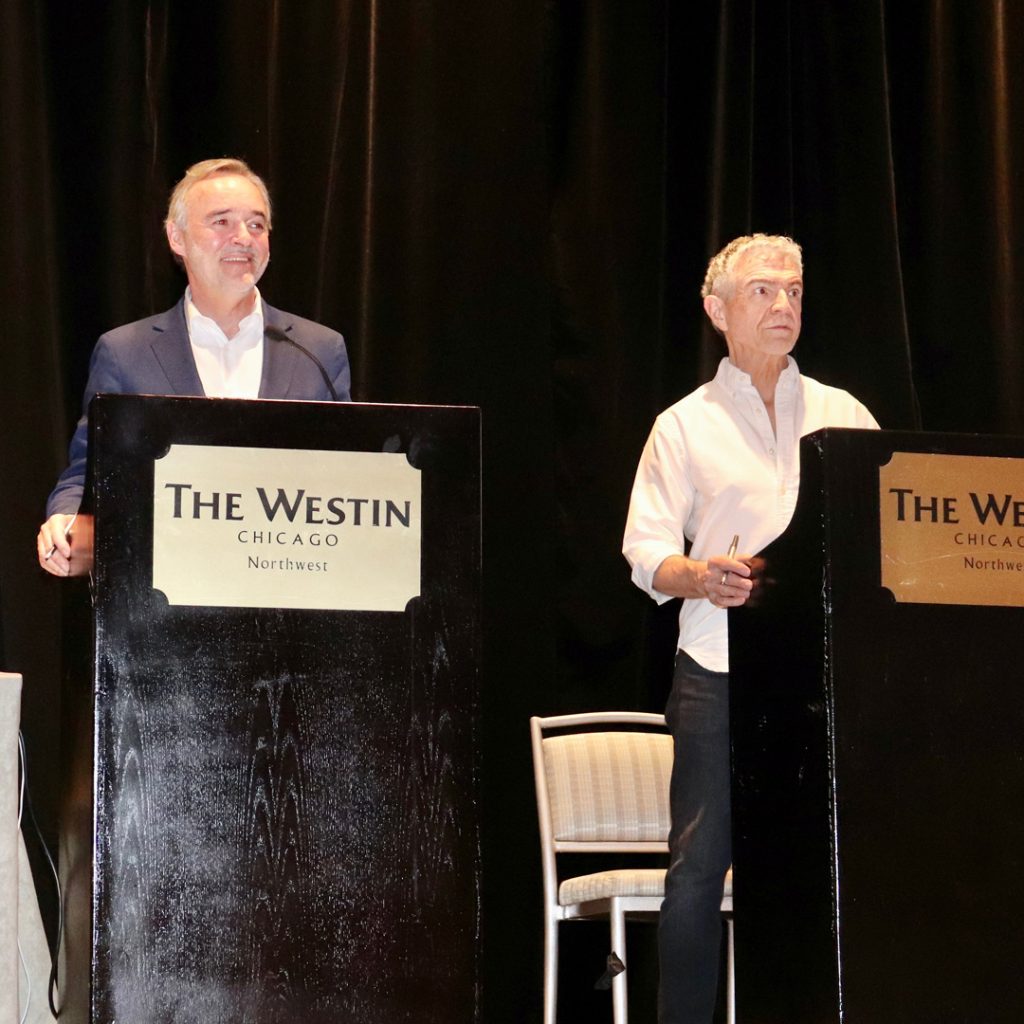 We host the annual Perfume Bottles Auction, an exciting live auction with celebrity, Nick Dawes, from the Antiques Roadshow, as our auctioneer.
The auction is directed by Ken Leach, world renown expert and author of "Perfume Presentation 100 Years of Artistry". Ken's extensive knowledge, reputation and contacts allow him to offer the crème de la crème of perfume bottles and vanity items.
Learning: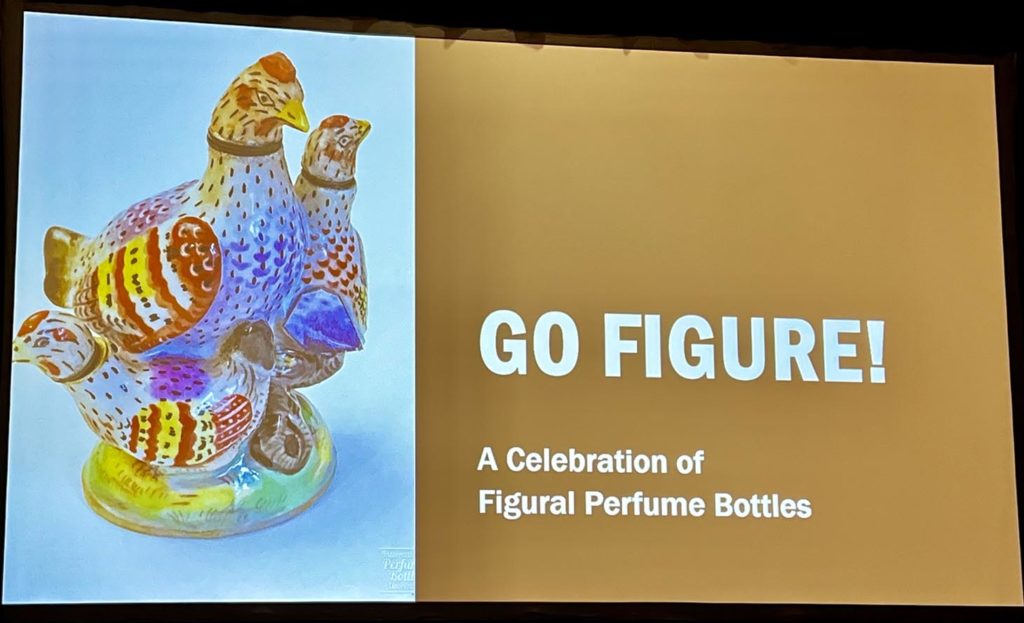 Our convention includes many different learning opportunities filled with information, history and fun facts on a wide variety of subjects.
Presentations and Symposiums are generally one-hour in length with a slide show.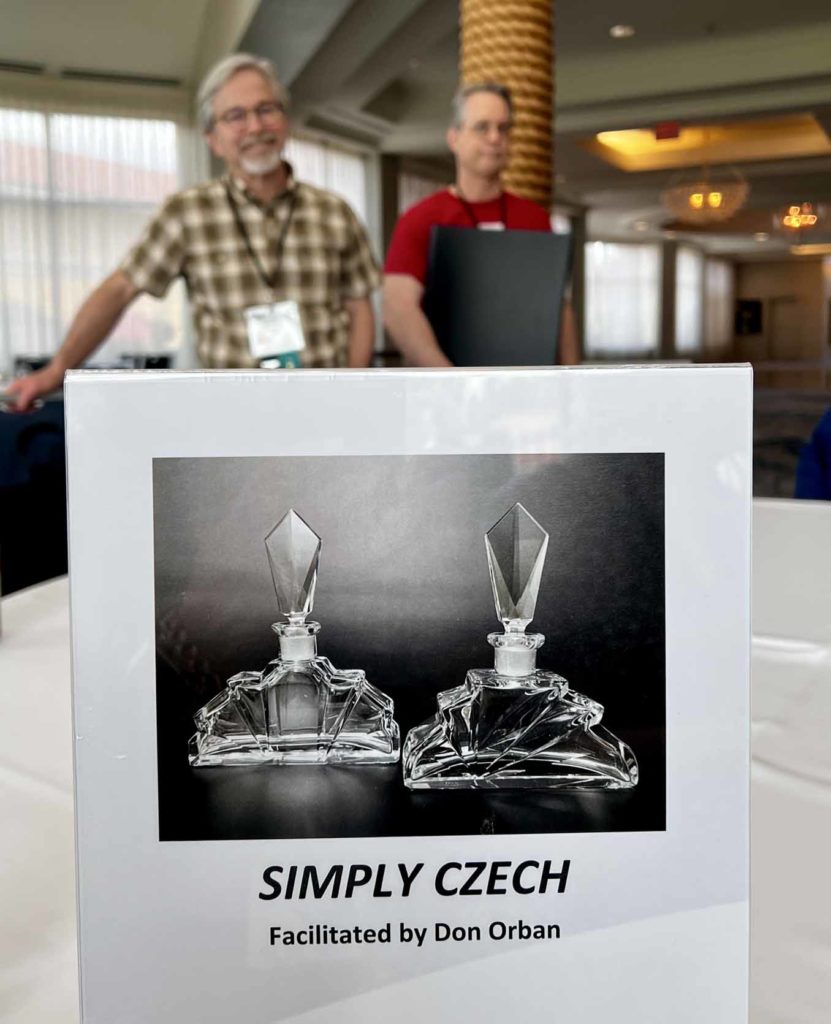 Vanity Table Talks are another way we share learning experiences. These are casual, round table talks about specific topics with a facilitator lasting about 40 minutes.
The facilitator may bring items or pictures to share, and everyone is welcome to ask questions or join in with their experiences.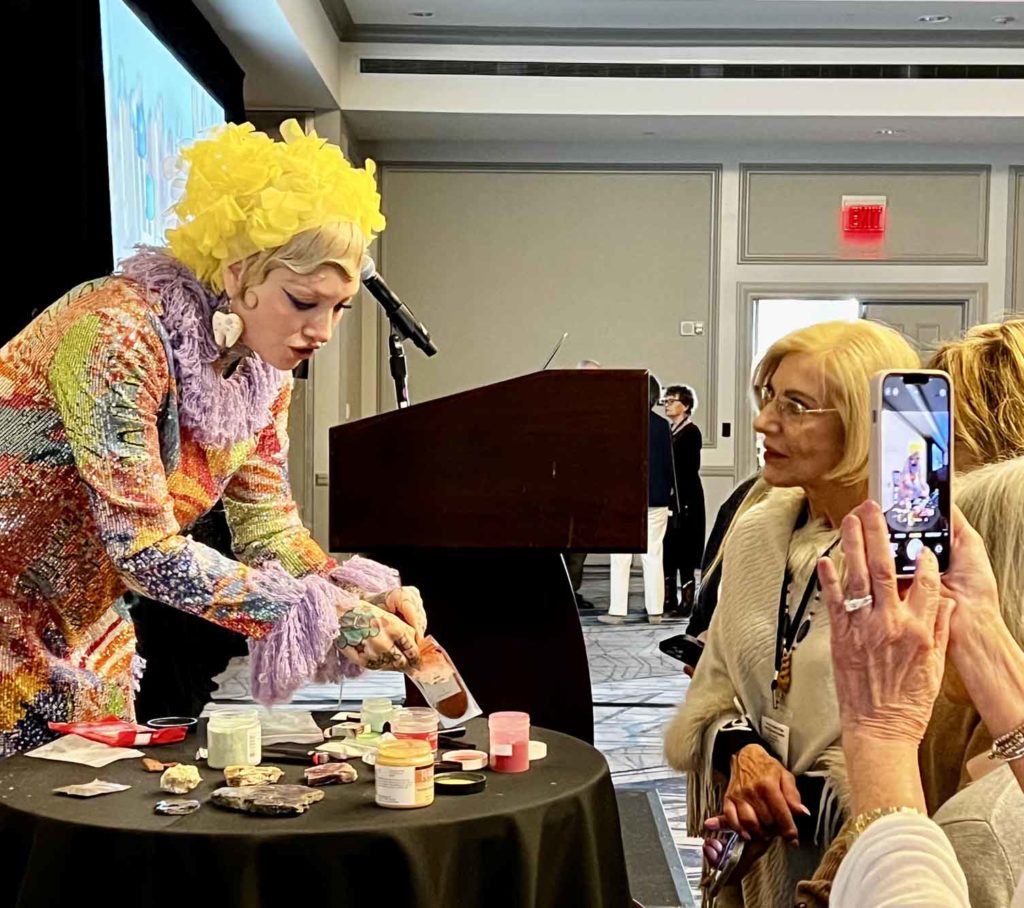 We are honored to have a guest Keynote speaker at our luncheon or dinner event. This is someone brought in with a specialty or unique situation and they address the membership with their story.
Recent keynote speakers have included: Erin Parsons, Veronique Coty, Linda Primeau, Richard Mamez, Dr. Petr Novy, Marc Rosen, Nicholas Dawes, Arlie Sulka.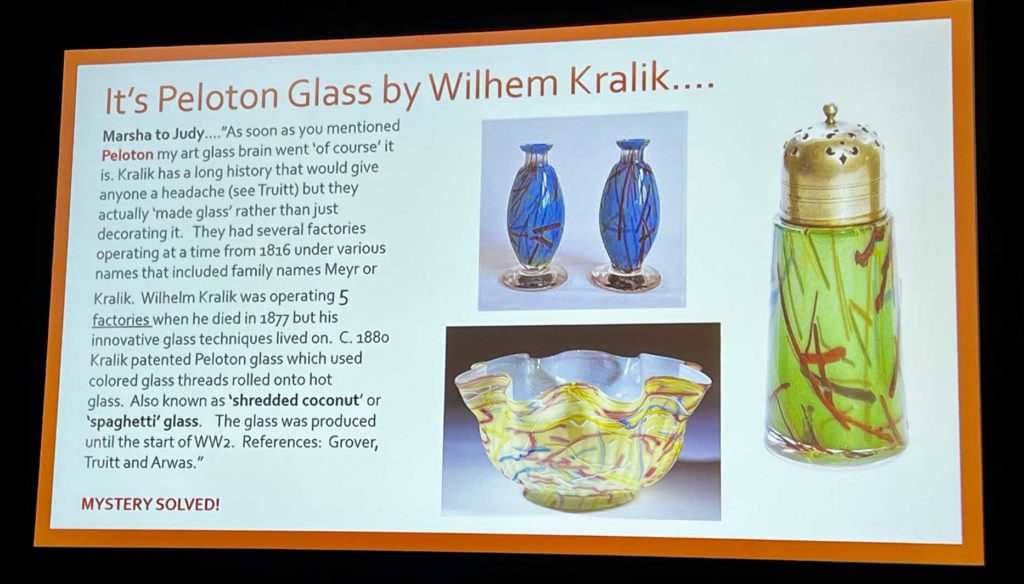 Treasurers Found is an event where members bring in items from their collection with questions about the item. Recently we began an 'early submission' format where members send in photos and any information they have, along with what information they want to know (everything!) The experts have time to delve into the item for more detailed information. The owner may know nothing about the item or may want to add the information already known. Our panel of experts give their opinions and the audience may add information they have.
We focus on information and do not give price estimates.
Collecting Perfume Bottles, Compacts, Purses & Other Vanity Items 101: For people new to collecting perfume bottles and vanity items, Collecting 101 is a perfect introductory session. This casual setting reviews the various collecting categories (more than you ever knew!), showing wonderful examples in each category.
Participate: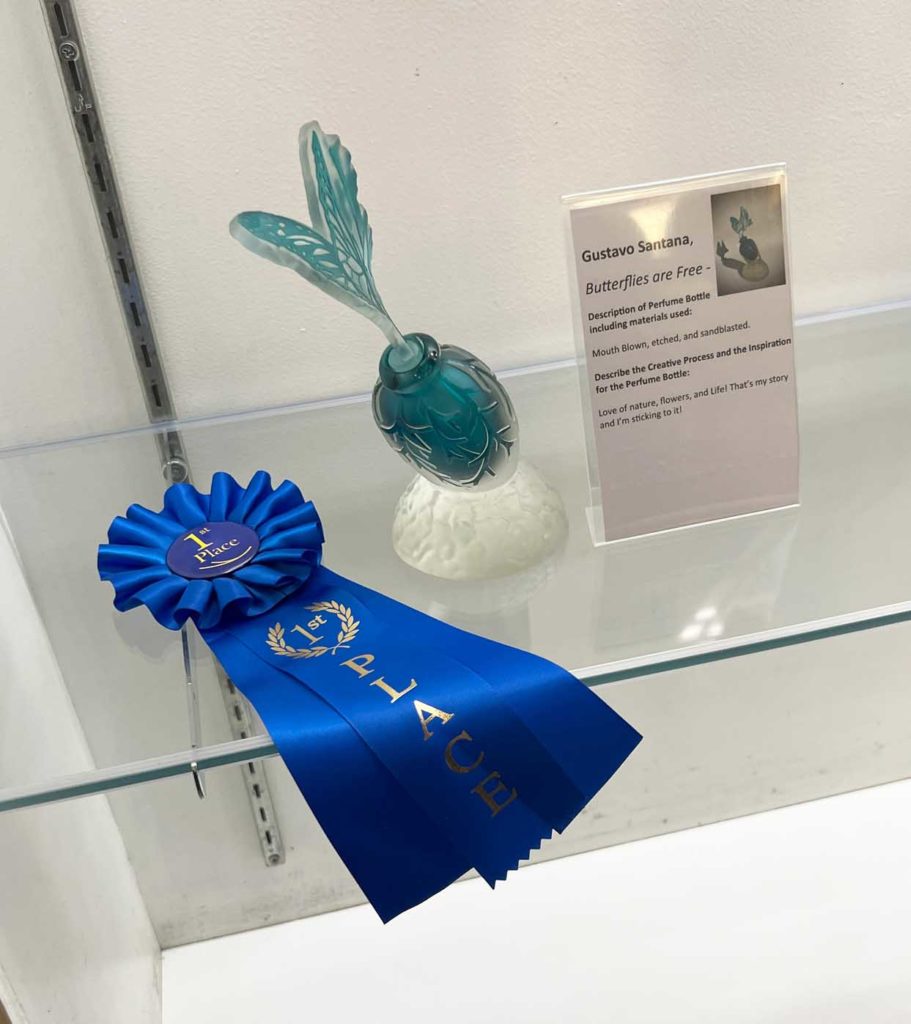 The IPBA sponsors a Perfume Bottle Design Competition that anyone, not just members, may enter. We have been sponsoring this event since 2016. Designers, artists and amateurs send entries from all over the world.
The top ten finalists ship their original creations to our convention. Those attending the convention will be able to see these talented artists' work and vote on a winner. The winner will be announced at the convention.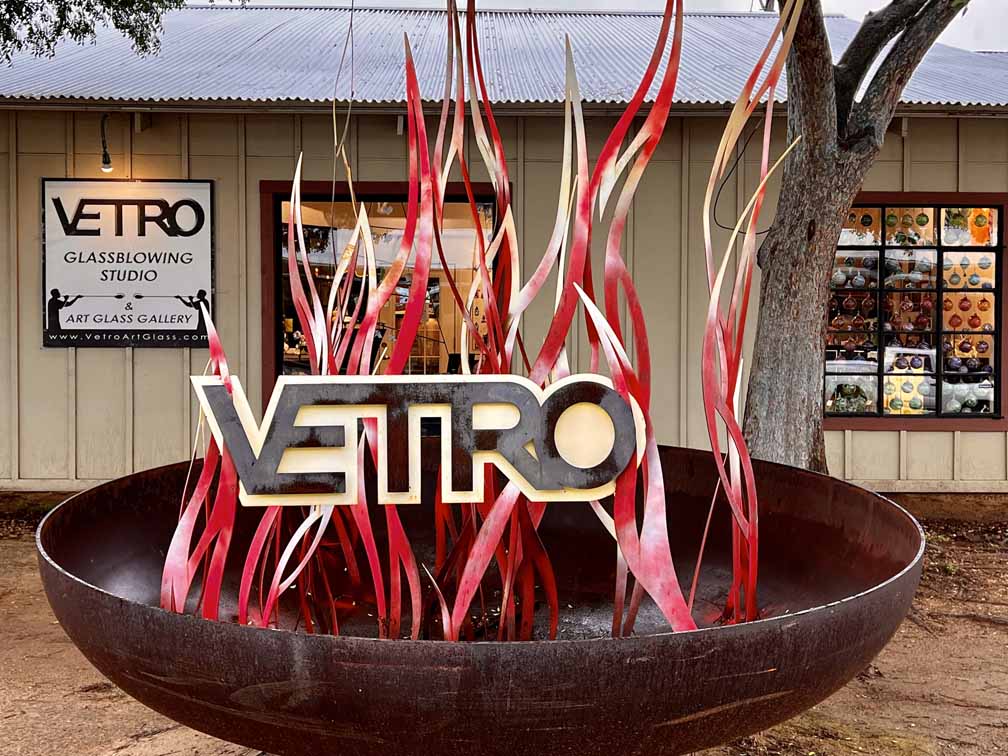 We offer Tours of some of the special local area attractions for those coming in a day or two early.
It's a great way to learn more about our varied convention locales.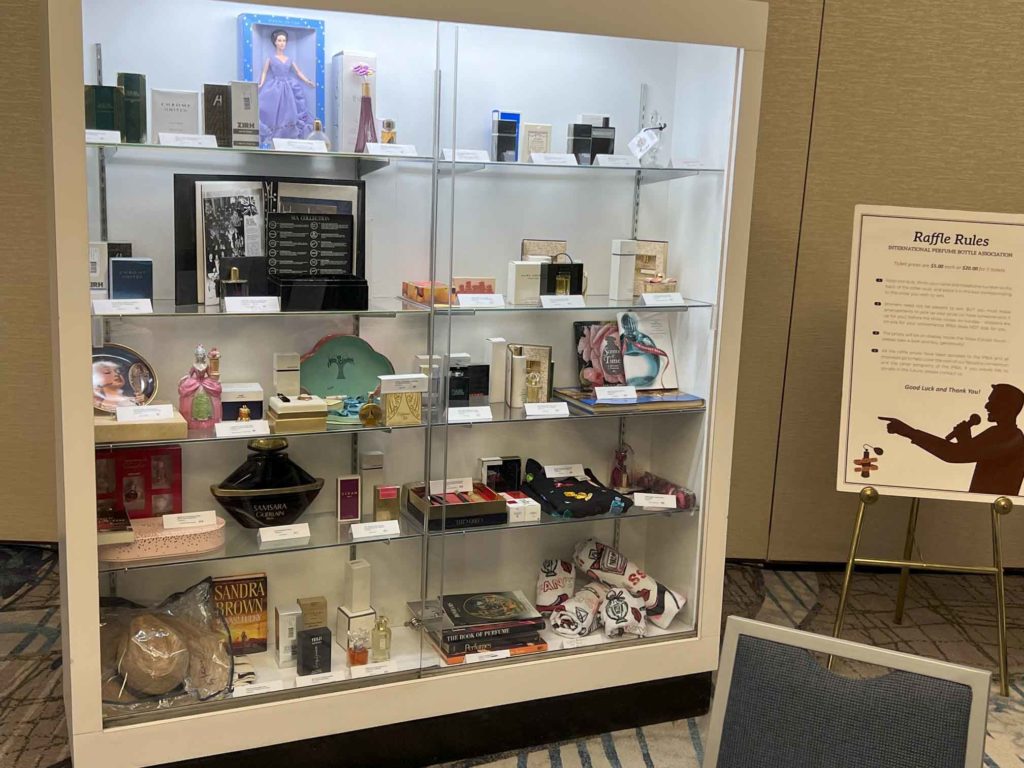 There are Volunteer Opportunities to help with registration or the raffle. Volunteering is a great way to meet new people.
We have an annual raffle where the items are donated by our generous members and local area businesses.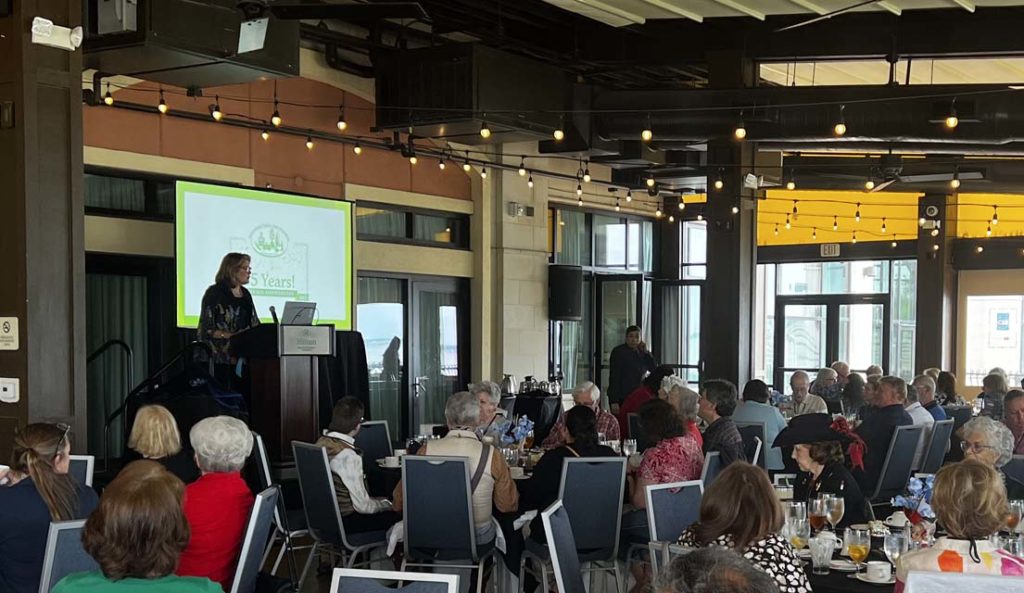 We do enjoy some culinary events such as receptions before the Auction and Grand Opening of the Perfume Bottles and Vintage Vanity Show and Sale along with a luncheon or dinner for the Annual Meeting.
There is so much more to enjoy at our conventions that you must attend to truly embrace it. Each convention is slightly different from the one before and they just keep getting better and better. Most of us come for the collecting but leave with friends we cherish for life.
Our 36th Annual Convention will be April 25 – 28, 2024 in Newport Rhode Island. This will be the perfect place to shop, learn, participate and enjoy. Mark your calendars!
For questions please reach out to Barbara W. Miller, Convention Chair at: conventions@perfumebottles.org