Our 2022 Convention will be held IN PERSON April 28 – May 1, 2022 in Chicago!
More events and presentations will be announced soon – so keep posted! For now, some highlights of the Convention will include:
THE MYSTERIES OF GLASSMAKING REVEALED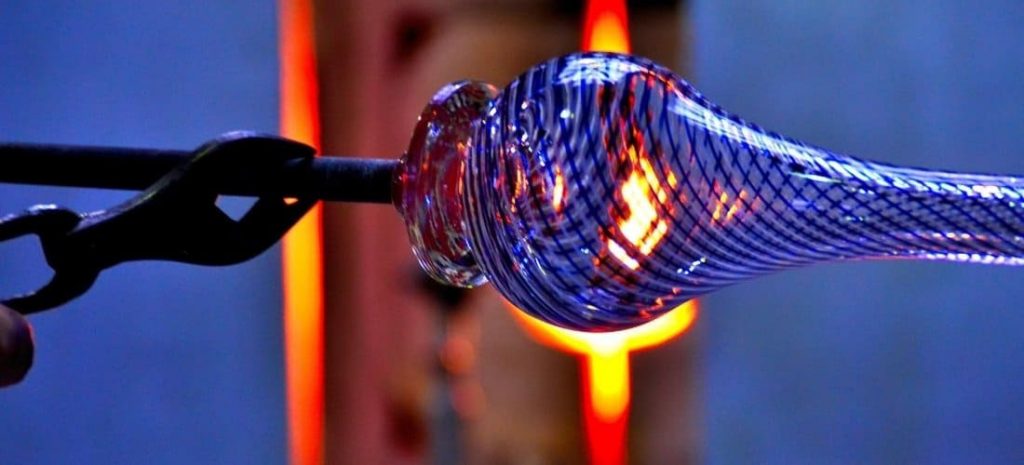 presented by Shari Maxson Hopper
Many people have a piece of glass in their collection that puzzles them as to how it was made.
If you have a mystery bottle, please send me photos and I will add it to my presentation to describe how it was made.
sm123hopper@gmail.com
THE CURIOUS COLLECTOR'S GUIDE TO DATING MESH BAGS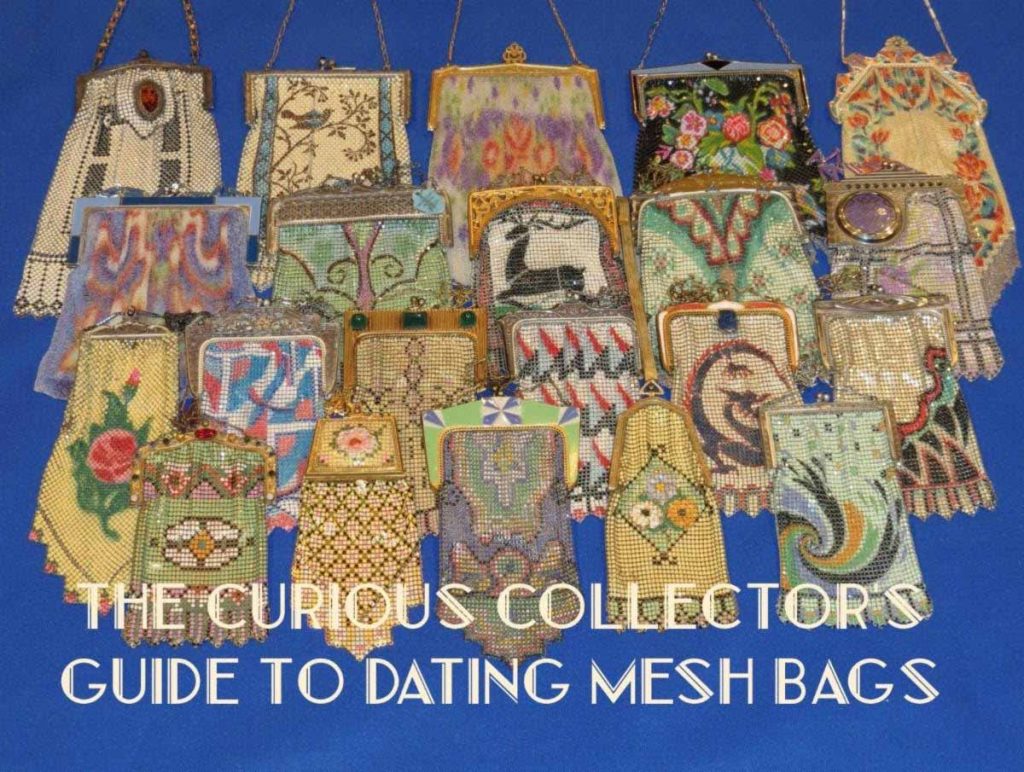 Mike and Sherry are often asked "When was my mesh bag made?"
Join Mike and Sherry at one of our Vanity Table Talks as they share with us what they have learned through their journeys on how to do just that. Their talk will include beautiful images from dated catalogs, vintage magazine ads as well as patents that show many of the mesh bag designs you may recognize.
IPBA BINGO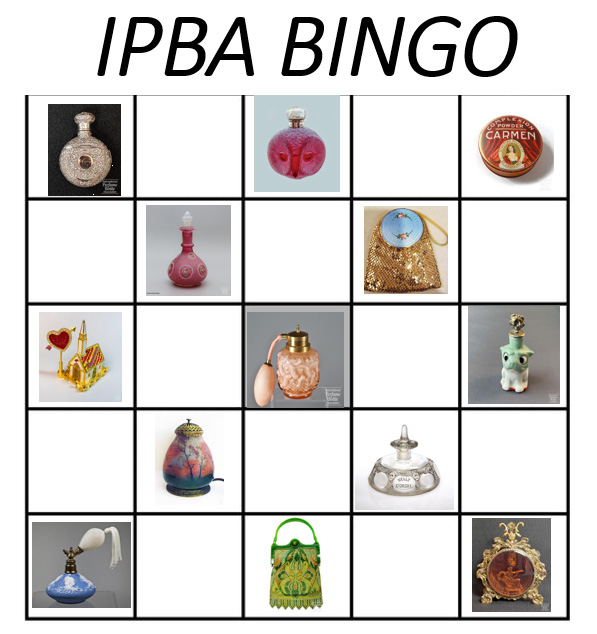 Special Event hosted by Barbara W. Miller
After your wonderful tour of Perfume Passage what could be more fun than IPBA Bingo? Using photos from our Virtual Museum Barbara has put together some exciting Bingo games using perfume bottles, compacts and our IPBA pins. Come join in and have a blast while winning some great prizes too!
Let the games begin!
TREASURES FOUND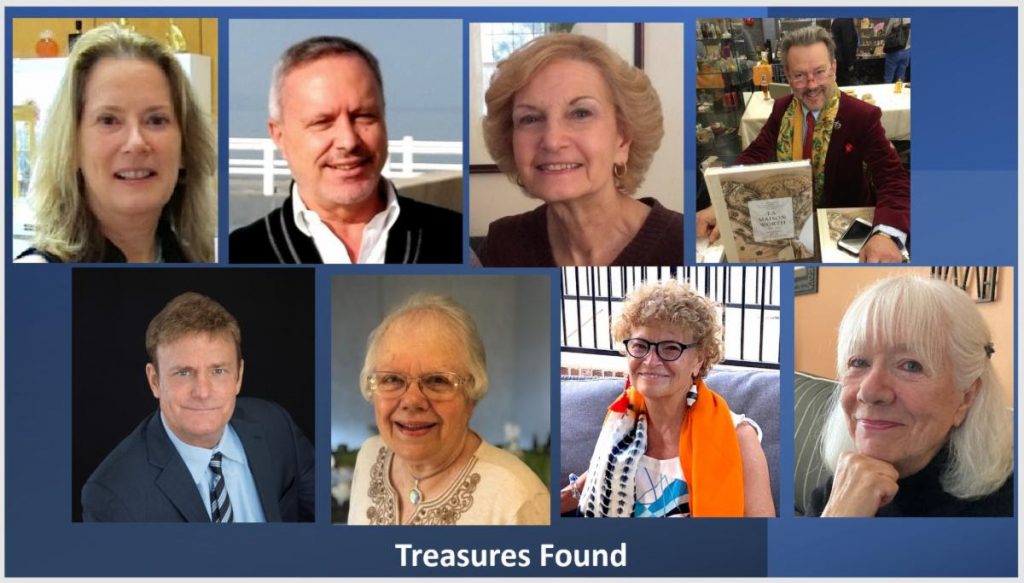 We are NOW accepting submissions for Treasures Found.
Last year our Experts had time to research the items in advance, and it was a huge success! Our Experts were able to share more details than ever before.
In your collection – Do you have items that you want to know more about?

If you would like to submit an item … Email Susan Arthur at: susanrarthur@verizon.net
CHICAGO ALLEY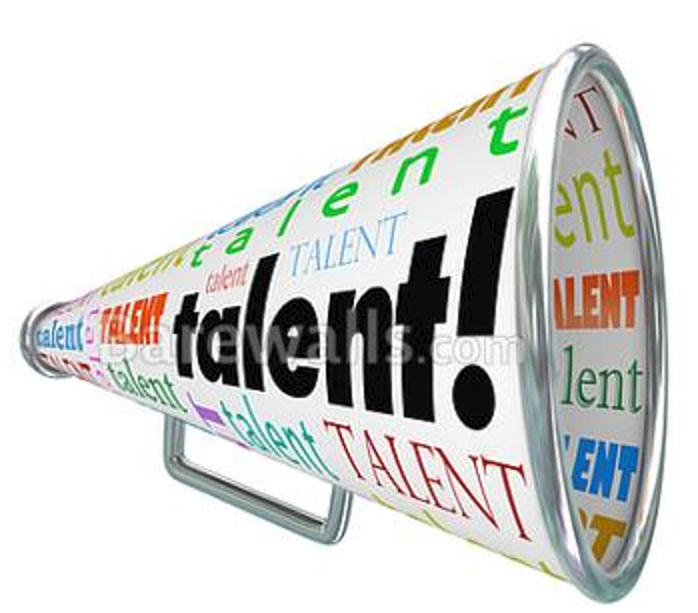 We are planning a special event Saturday morning to showcase all of you that are:
** Artisans, Perfumers and Authors **
You may sell your art, perfume and books or just network and market it.
Call or email Teri Wirth to sign up for this event or for more information.
conventions@perfumebottles.org
407-973-0783
CONVENTION SHOWROOM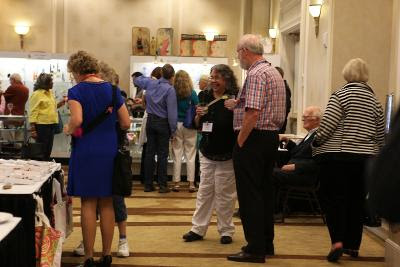 Leading dealers offering thousands of perfumes, compacts, purses and related vanity items to drool over and purchase will once again be a highlight of the convention during the "Perfume Bottle and Vintage Vanity Show and Sale."
Exhibitor contracts are being prepared and will be sent shortly to past showroom exhibitors. The showroom will be open several hours each day, with set up Wednesday April 27 and Thursday April 28. The showroom will open Thursday evening to our members.
The showroom will once again be opened to the public on Saturday and Sunday and all convention activities that are opened to the public will be greatly promoted.
There are several options for a "booth" in the exhibitor hall featuring rental showcases. Booths come with tables, chairs and electrical at no extra charge. Space may also be shared between two exhibitors.
Showroom exhibitor information is detailed in the contracts and exhibitors must commit to keeping their booths open until Sunday afternoon. All exhibitors are required to be vaccinated.
If you've never set up in the showroom before and would like to receive a contract, please contact Andra Behrendt, Show Chair at: andra@lady-a.com
2022 PERFUME BOTTLES AUCTION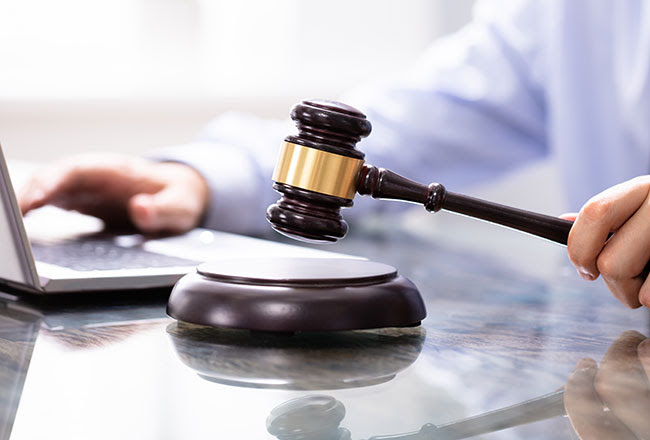 The Perfume Bottles Auction continues to set international records while unlocking the value of your perfume bottles and vanity items.
The 2022 Perfume Bottles Auction will be virtual.
LIVE FROM NYC, Via LiveAuctioneers
More Information Coming Soon!
CONVENTION LOCATION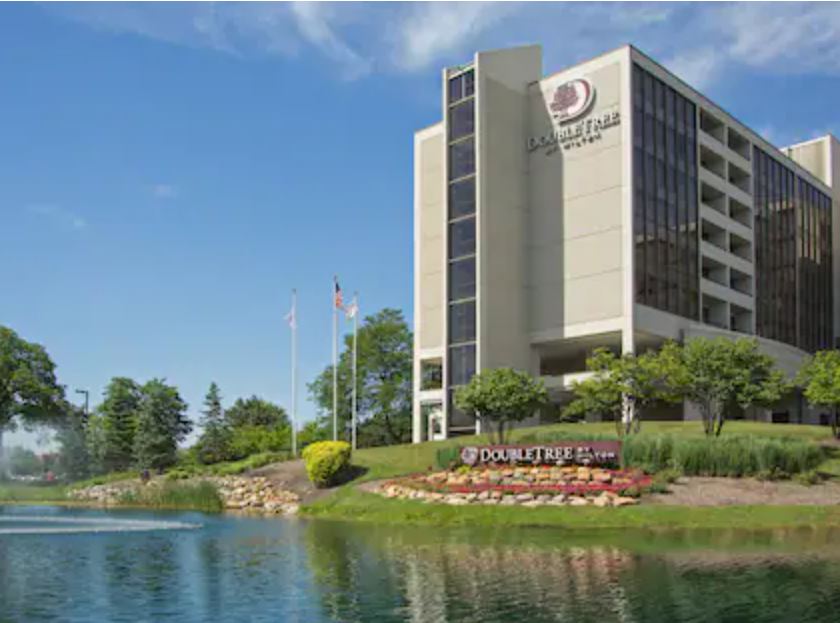 The DoubleTree by Hilton – Chicago – Oak Brook, IL
Registration Packets and Online Registration
Will be available in February 2022

Covid Vaccinations will be Required
IPBA Room Rate $129
Start making your plans today!