Our 2023 Convention will be held IN PERSON April 27 – April 30, 2023 in Dallas, Texas!
See the Preliminary Schedule of Events!
ONLINE REGISTRATION IS NOW OPEN!
Check out the hotel, and make your reservations soon – the Reservation Deadline for our Group Rate is Monday, April 3, 2023!
Some highlights of the Convention will include:
OPTIONAL TOUR 1: CREATE YOUR OWN UNIQUE GLASS TREASURE – Wednesday April 26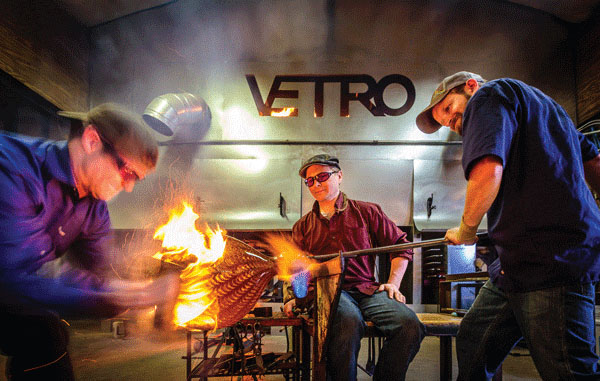 The day will begin with a visit to the Vetro Glass Blowing Studio where you work with a Glass Artisan one on one to create your very own unique ornament or paperweight. During your visit you are invited to watch your friends work on their creations in the gallery or go shopping in the Vetro Glass Studio. Afterwards you are free to explore the historic town of Grapevine (see map) . Your glass creation will be delivered to the Convention the following day.
The tour includes:
• Transportation
• A grab-n-go breakfast
• All Vetro Glass Studio costs
Lunch is on your own.
OPTIONAL TOUR 2: GRAPEVINE TEXAS – A SLICE OF A SMALL TOWN – Wednesday April 26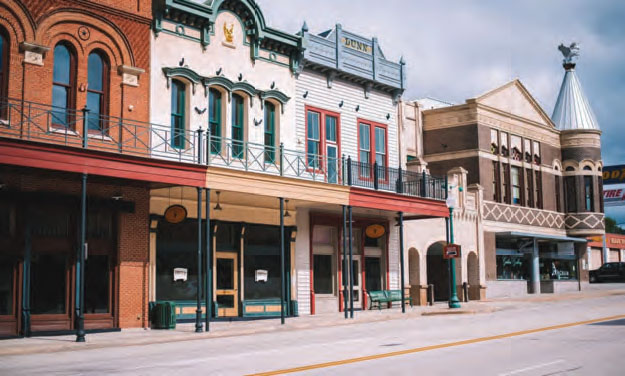 Experience Texas hospitality with a Grapevine twist! The city revolves around a walkable historic main street (see map) where you'll find boutiques, jewelry stores, delicious locally owned restaurants, the Grapevine Vintage Railroad, winery tasting rooms, and art galleries. Sip and savor your way through one of seven unique winery tasting rooms or visit the local craft brewery. Whether your passion is art, history, wine, shopping, or a good meal with friends, memories will be made in Grapevine! You are also invited to watch the activities in the gallery at Vetro Glass Blowing Studio in the morning. A relaxing, wonderful start to your Convention!
The tour includes:
• Transportation
• A grab-n-go breakfast
Lunch is on your own
LETS PLAY IPBA BINGO – Wednesday April 26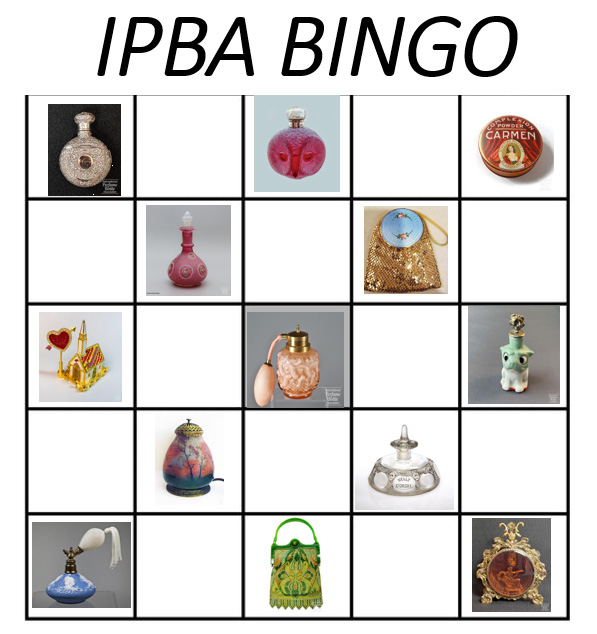 Special Event hosted by Barbara W. Miller
To kick start the events Wednesday evening after your wonderful tour in Grapevine, Texas what could be more fun than IPBA Bingo? Using photos from our Virtual Museum Barbara has put together some exciting Bingo games using perfume bottles, compacts, vanity items, ephemera and our IPBA pins. Come join in and have a blast while winning some great prizes too!
Let the games begin!
OPTIONAL TOUR 3: STETSON & RESISTOL HAT FACTORY TOUR – Thursday April 27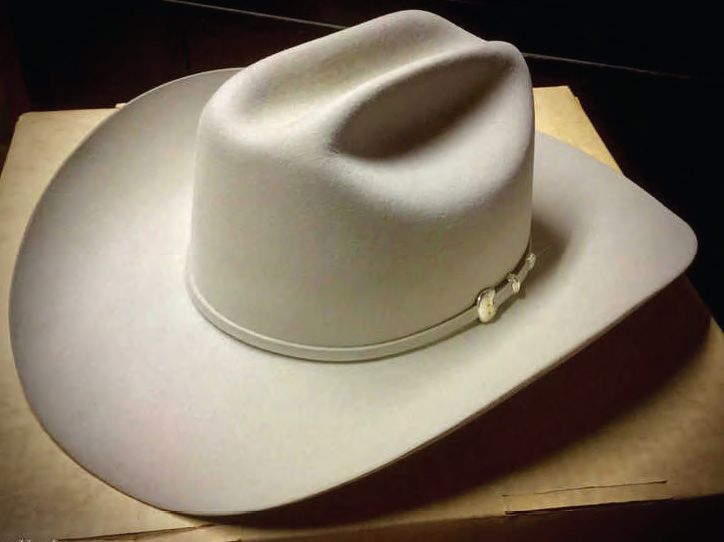 Since 1927, Resistol has handcrafted cowboy hats in America. We will walk the production line at one of biggest hat factories in the US and see how these famous cowboy hats are made. Stetsons have been popularized by celebrities and musicians, and a new generation of consumers are rediscovering this iconic brand. After 150 years, the mesmerizing process turns out a classic product, a timeless piece of heritage Americana.
The tour includes:
• Transportation
• A grab-n-go breakfast
• Factory tour & visit to their outlet store
VANITY TABLE TALKS – Thursday April 27
EDUCATIONAL & INTERACTIVE and always a lot of fun! We have some new and interesting Vanity Table Talks lined up. These are casual discussions in a small group setting on a particular topic. There are two sessions so that you will be able to attend your favorites. Come, share and learn with: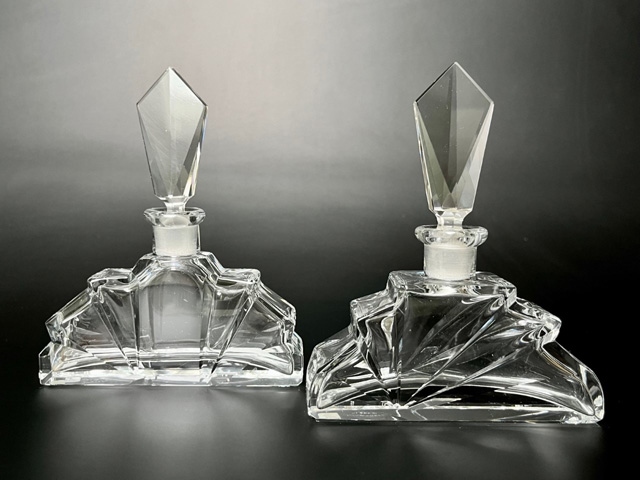 Don Orban – "Simply Czech"
Beneath the jewels, filagree and intaglio decoration, lies the simple beauty of Czech glass. Explore the beauty of bottles expertly cut and finished to luminous perfection.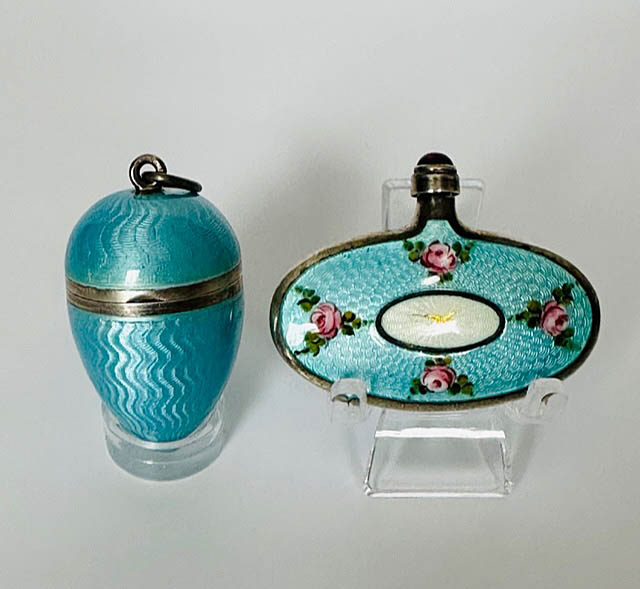 Colleen Barrick – "Guilloché"
I will be talking about the history of Guilloché, the processes, and the variety of applications and colors. We will be viewing several short films demonstrating this incredible process, and I will share some of my personal collection.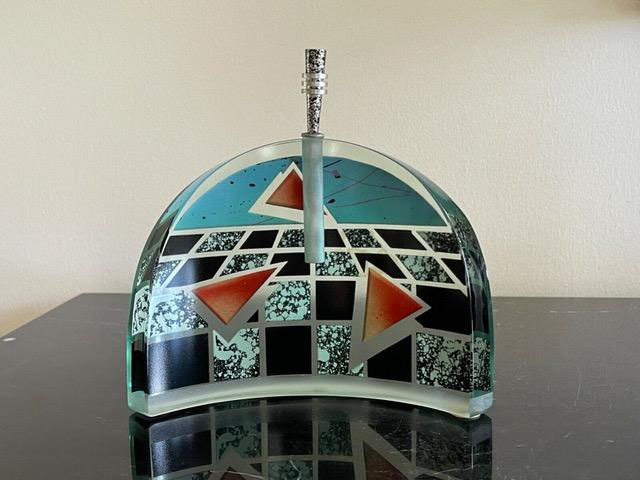 Shari Maxon Hopper – "Art Glass"
Bring a Contemporary Art Glass bottle or photos of your bottles. We will enjoy and discuss the studios and how the bottles are made.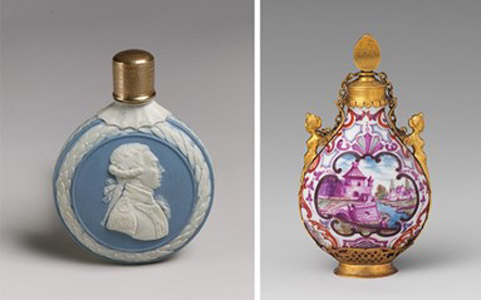 Lillie Gold – "Minis Old and New"
Whatever one's reason for collecting these tiny treasures, it's impossible to deny there is something truly unique and intimate about these collectibles.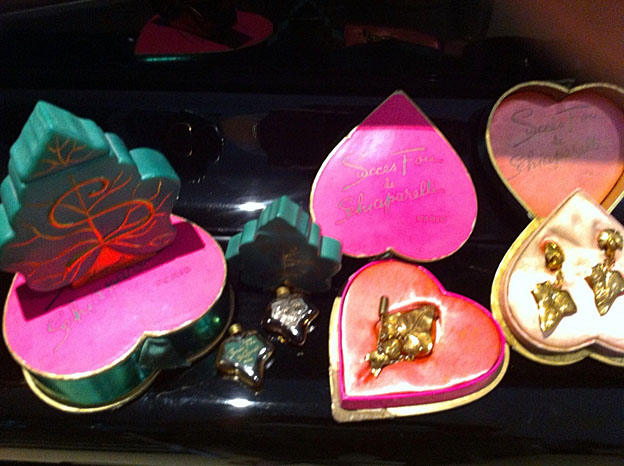 Shirley Hanick – "Shocking Schiaparelli"
A surrealist designer who had no training in fashion and dressmaking; but her genius lay in her ability to be an artist and creative personality. The House of Schiaparelli which created perfumes and vanity items, in addition to couture clothing, was one of the first to license itself so that her legacy remains today. I'll take you on a voyage of surreal vanity items created by a woman whose personality I greatly admire.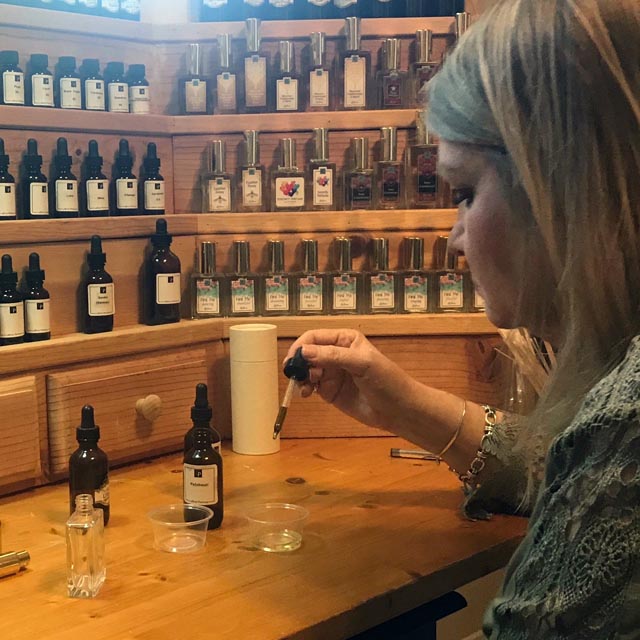 Deborah LeBron – "Indie Perfume Industry"
Indie perfumes are small privately owned niche brands. Come join me to learn how niche perfumes differ from what you find at the Department Store perfume counter and how these artisan perfumes are a label of craftsmanship, time, and rarity.
CONVENTION SHOWROOM – Opens Thursday April 27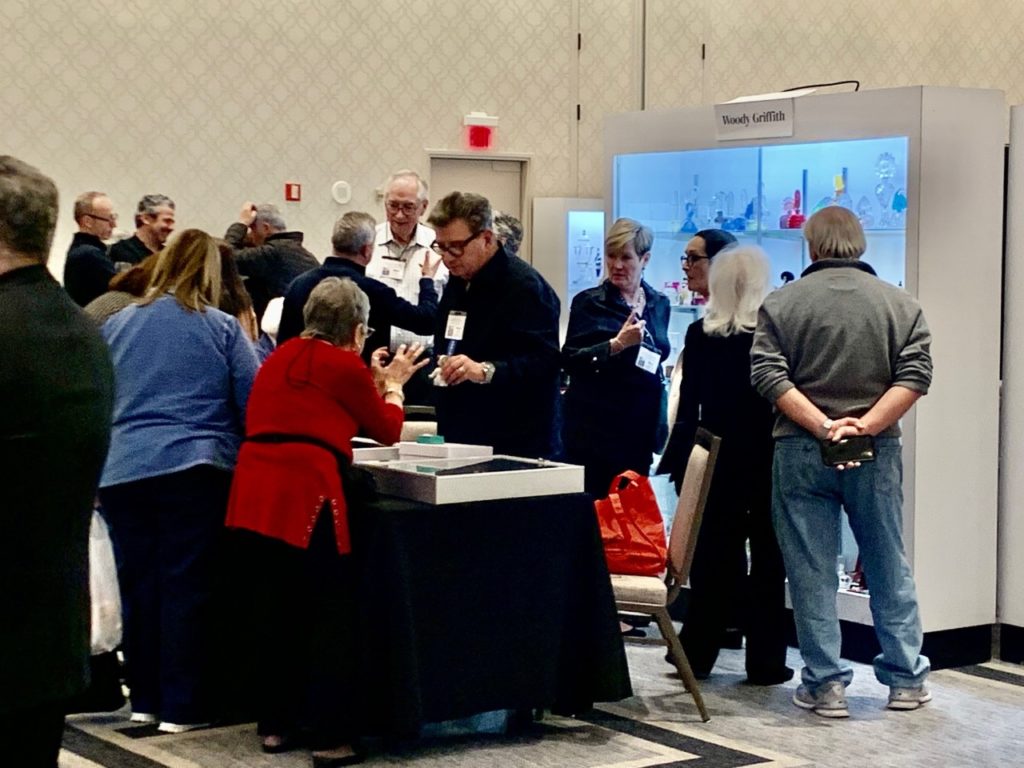 Leading dealers offering thousands of perfumes, compacts, purses and related vanity items to drool over and purchase will once again be a highlight of the convention during the "Perfume Bottle and Vintage Vanity Show and Sale."
The showroom will be again open to attendees on Friday and be opened to the public on Saturday and Sunday. All convention activities that are opened to the public will be greatly promoted locally.
Exhibitor contracts are being prepared and will be sent shortly to past showroom exhibitors. The showroom will be open several hours each day, with set up Wednesday April 26 and Thursday April 27. The showroom will open Thursday evening to our members.
There are several options for a "booth" in the exhibitor hall featuring rental showcases. Booths come with tables, chairs and electrical at no extra charge. Space may also be shared between two exhibitors.
Showroom exhibitor information is detailed in the contracts and exhibitors must commit to keeping their booths open until Sunday afternoon.
If you've never set up in the showroom before and would like to receive a contract, please contact Andra Behrendt, Show Chair at: andra@lady-a.com
SYMPOSIUM: GO FIGURE! A CELEBRATION OF FIGURAL PERFUME BOTTLES – Friday April 28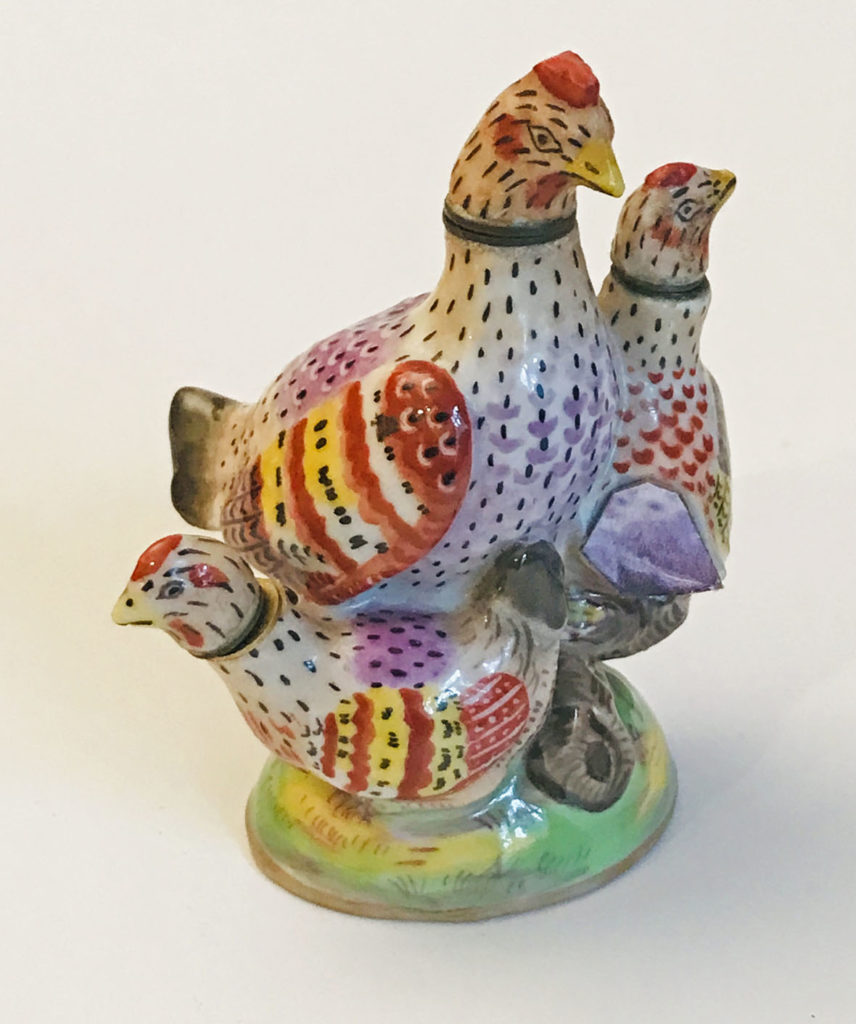 Facilitated by Elizabeth Creech
A celebration of Figural Perfume Bottles through different genres of collecting interests. This symposium will be discussing and displaying perfume bottles that are in a figural shape. Our presenters will be touching on the history and manufacture accompanied by wonderful photographs of these charming designs. Our symposium lineup features:
NOVELTIES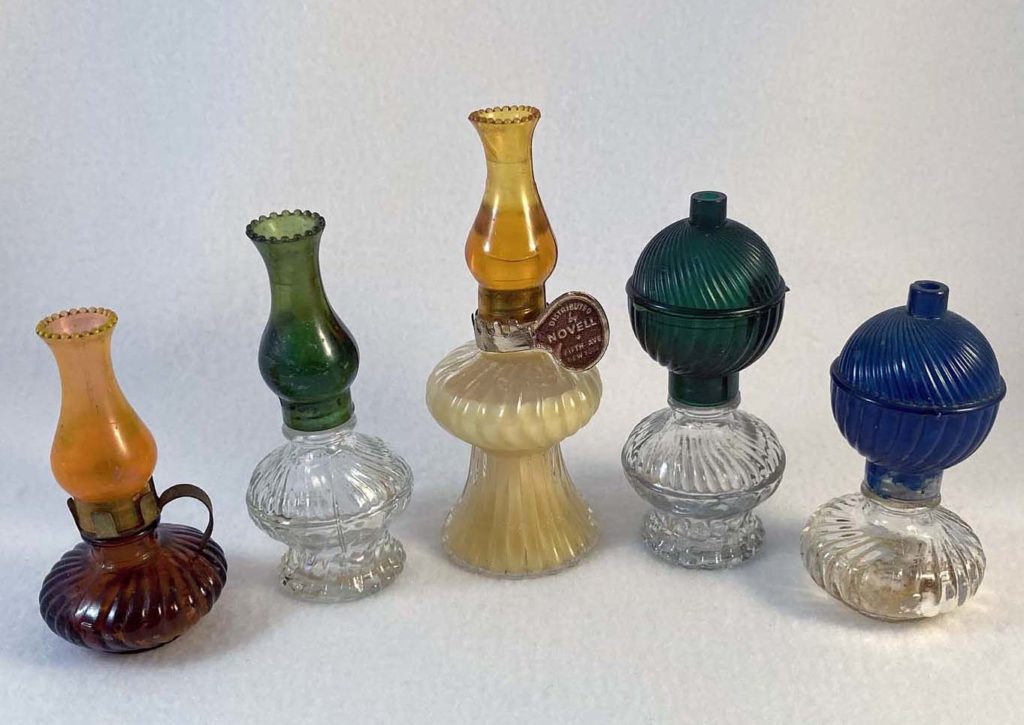 Presented by Carol Caslow
Carol will be discussing Novelty Perfume Bottles and Presentations from the 1930's to the 1960's, with a focus on the "dime-store" novelties. Touching briefly on the histories of some of the companies that were active in the early years.
SOLID PERFUMES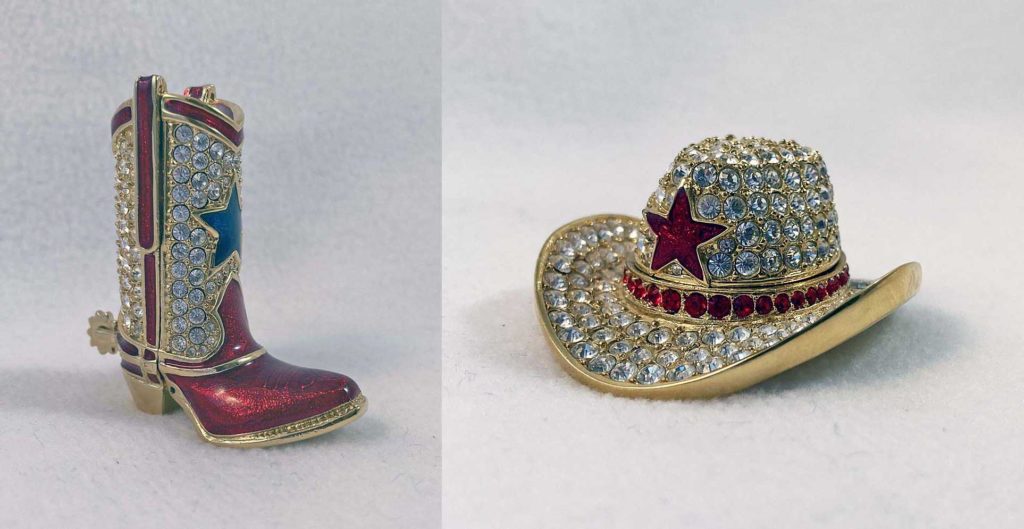 Presented by Shelley Bechtold
Shelley will share a stunning array of perfume solids spanning the years, including these glittering Cowboy Boot and Hat solids by Estée Lauder (that work so well with our Texas theme!).
J. PAUL GAULTIER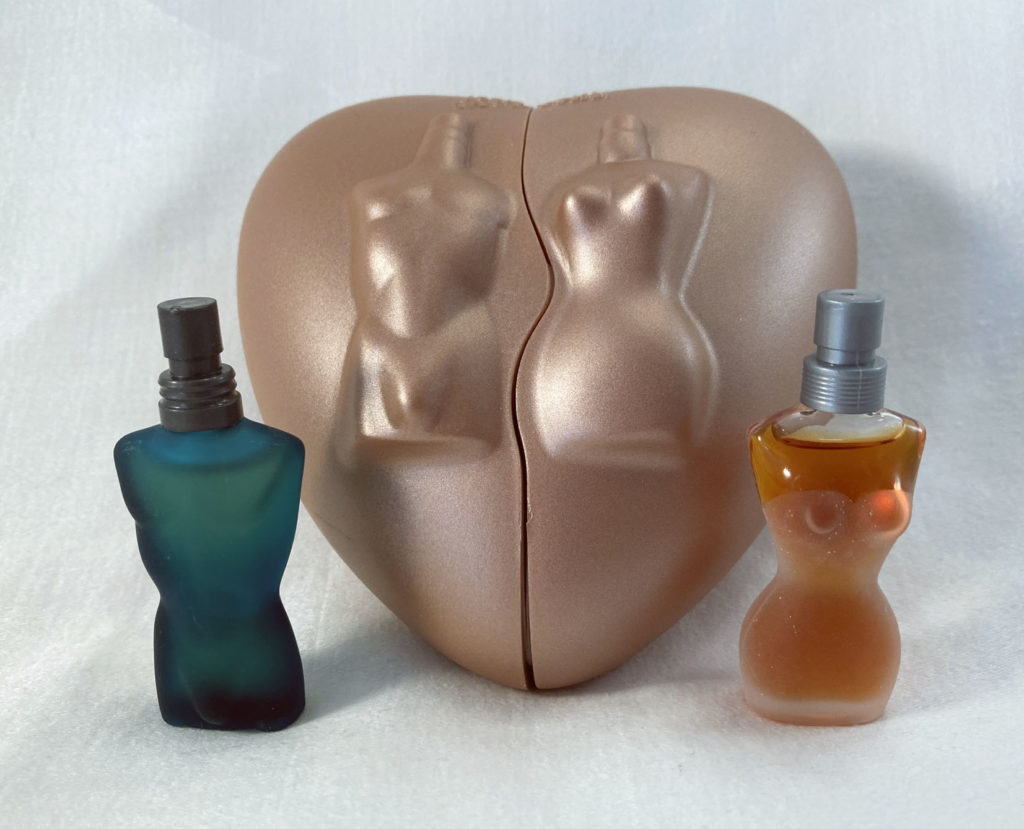 Presented by Shelley Bechtold
Shelley will also guide us through the history and enchanting transformations of the many J. Paul Gaultier perfume presentations.
COMMERCIAL PERFUMES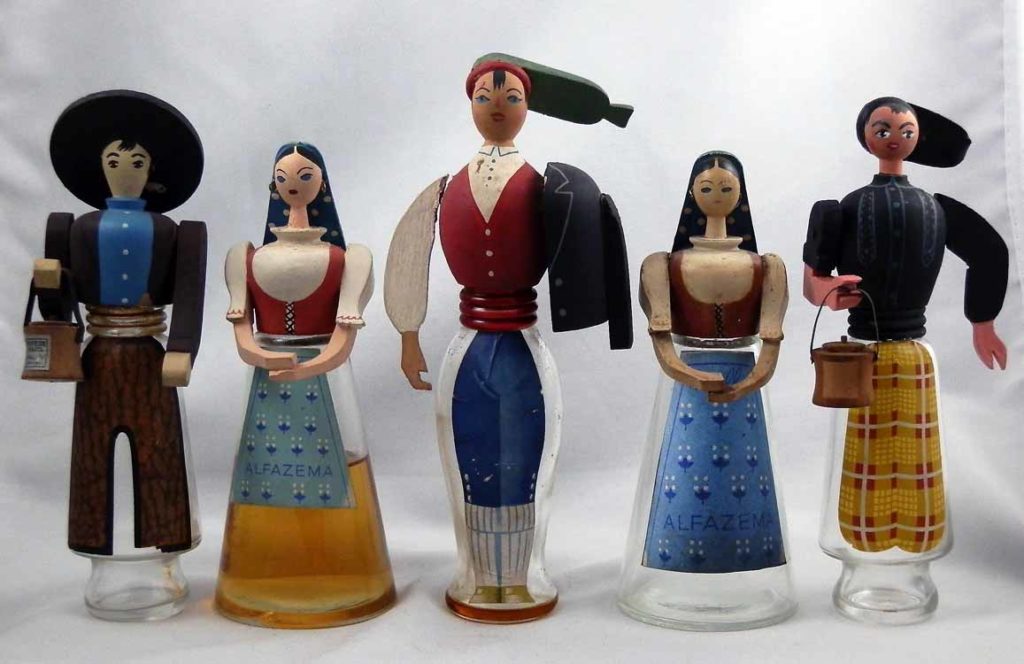 Presented by Afonso Oliveira
When we talk about "Perfumes Figurative", the creativity is indescribable. The idea is to appeal to the attention of the final consumer and for this purpose true works of art appear. Fantastic examples include the festive characters by Thomaz de Mello (Thom).
MASCULINE SCENT CONTAINERS & MEN'S COLOGNES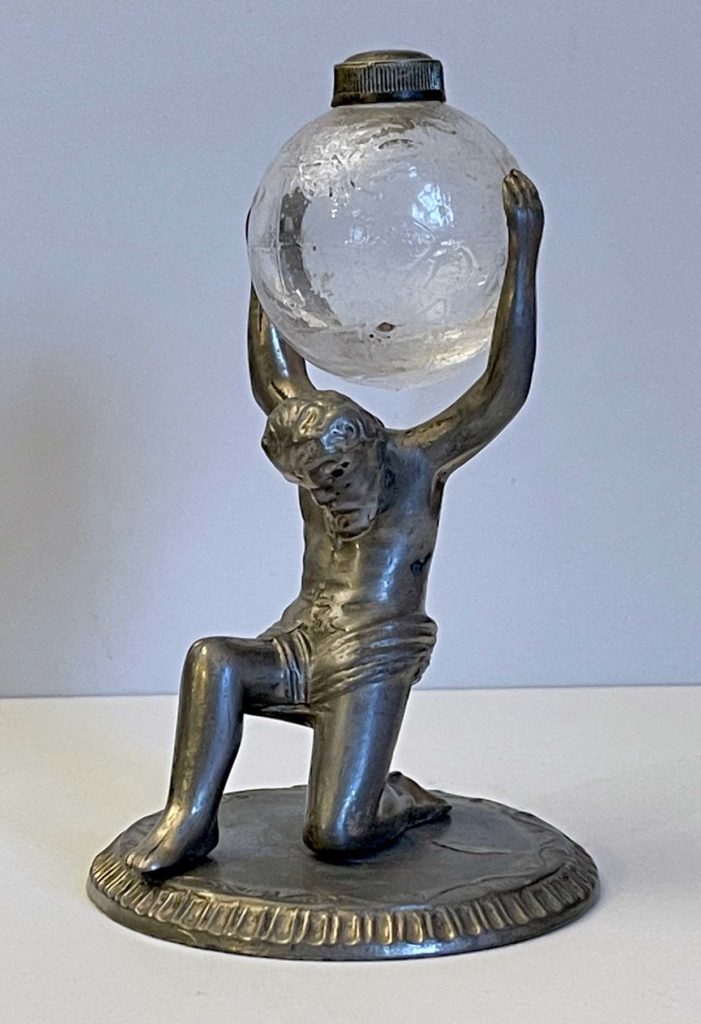 Presented by Jeffrey Sanfilippo
Men have used fragrant oils and perfume throughout history. References are found dating back to the ancient world.
And today, new launches of men's colognes are marketed every year.
This part of the symposium will take you on a figural journey to discover the evolution of men's fragrance and masculine scent bottles.
FIGURAL SCENT BOTTLES 17TH THRU 18TH CENTURIES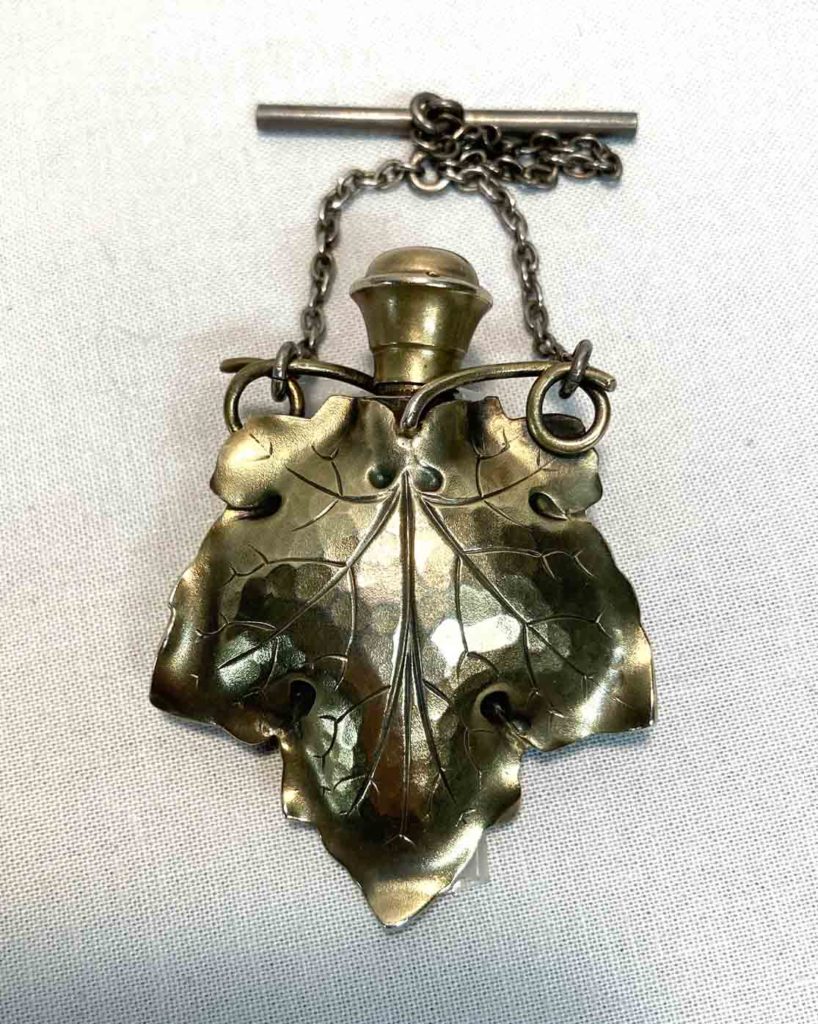 Presented by Joyce Geeser
Two to three centuries ago our ancestors revealed the artistic tastes and techniques of the times in the shapes of the perfume bottles they created.
And at times revealed their strange sense of humor!
PRESENTATION – BIGGER THAN LIFE: 20TH CENTURY FASHIONS & COMPACTS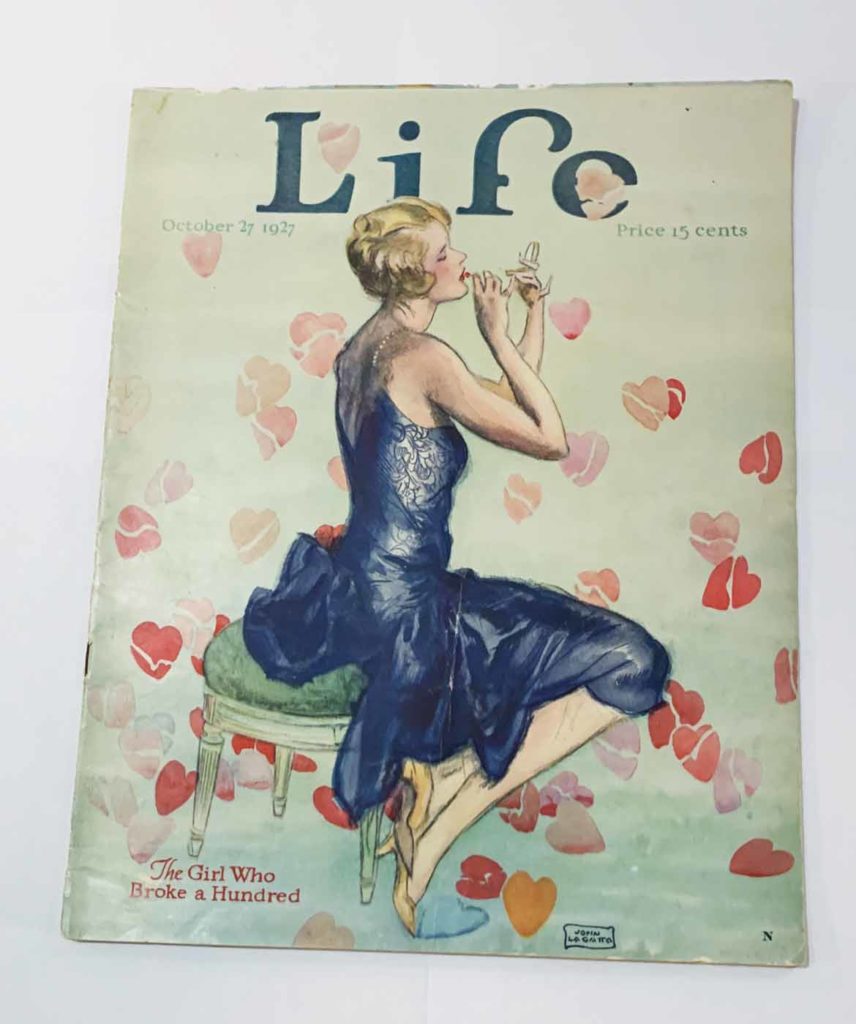 Presented by Howard W. Melton
Long before television and the internet, magazines were the most important media conveying news of contemporary lifestyle, fashion, entertainment, relationships, and politics to the American public. The original Life magazine was a widely circulated, national magazine published in New York City between 1883 and 1936. Although sometimes referred to as a humor magazine, it focused on a broad range of contemporary issues including fashion. The presentation looks at the fashions illustrated in Life magazine and their reflection in the design of compacts and other accessories during the first half of the 20th century.
2023 PERFUME BOTTLES AUCTION – Friday April 28 – Virtual Event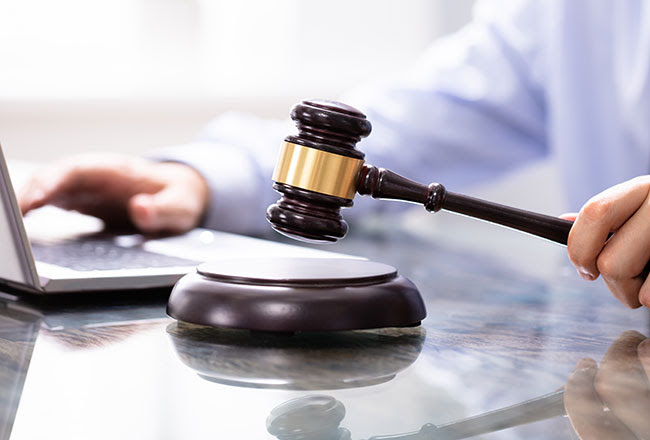 This World Class Annual Auction is one of the most highly anticipated events during the IPBA convention as well as around the globe. It offers and entices us with the crème de la crème of perfume bottles and vanity items with approximately 200 curated lots from distinguished collections as well as individual consignments. The auction features items from various collecting categories including early scents, atomizers, Czech, decorative bottles, and vanity items.
See a TicToc teaser about De Marcy items in the auction, as well as another auction preview on our website.
For the latest information or to review prior auctions, see PerfumeBottlesAuction.com.
The 2023 Perfume Bottles Auction will be virtual. LIVE FROM NYC, Via LiveAuctioneers.
TEXAS MOVIE NIGHT – STRUT YOUR TEXAS STUFF – Friday April 28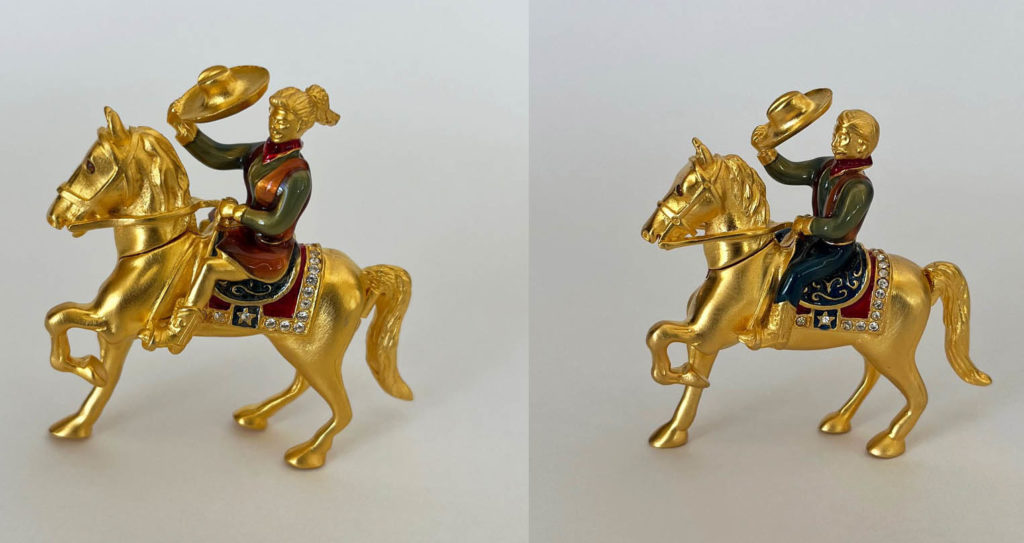 Join us for some down-home Texas fun! We are going to have a crazy-fun contest – so be sure to wear your Texas, Western and Cowboy duds to this event (PJs are okay, too).
We will enjoy some Southwestern fare, a little music, and settle in for one of the all-time great movies that feature Texas!
COLLECTOR'S FLEA MARKET – Saturday April 29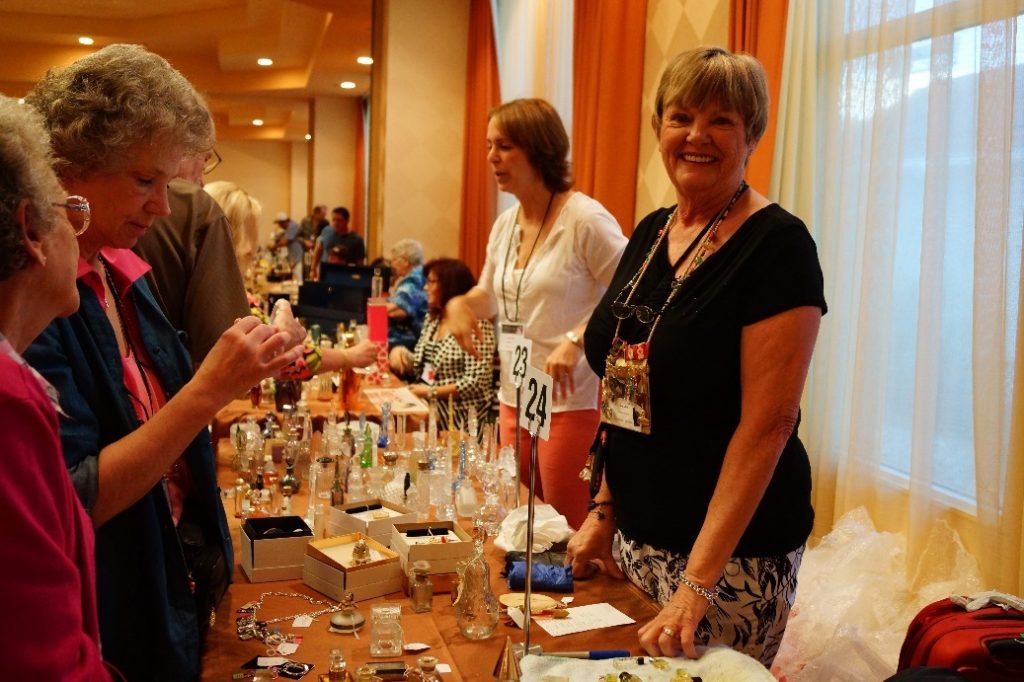 A more informal buying opportunity for items brought by our convention attendees. You will be amazed at the quality of items, offered at some of the best prices!
Reserve a space at the Collector's Market when submitting your convention registration.
COLLECTING PERFUME BOTTLES, COMPACTS, PURSES & OTHER VANITY ITEMS 101 – Saturday April 29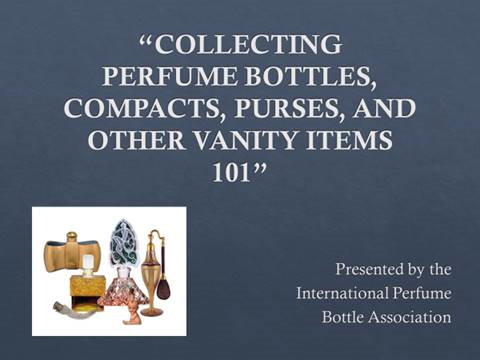 Presented by Terri Chappell Boyd
Newly Updated! This overview of the glittering perfume bottle and vanity item collecting world is a great beginners guide. If you think you've seen it before consider revisiting this newly updated version that explores our expanding interests in collectible vanity items. You may be inspired to delve into a new collection!
KEYNOTE ADDRESS – ERIN PARSONS – Saturday April 29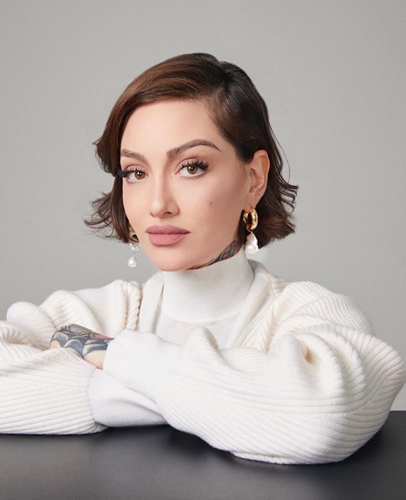 We are delighted and honored to welcome Erin Parsons this year as our Keynote Speaker. Erin is Maybelline's Global Ambassador and has been in the fashion and beauty industry for over 20 years. She has worked with supermodels, international magazines, fashion shows and fashion designers. Erin is a celebrity in her own right. Her social media platforms attract millions of followers with more than a million on TikTok alone!
Erin's video presentations are very entertaining as she creates must-see beauty tutorials, demonstrates makeup techniques from bygone eras, and concocts beautiful makeup from scratch using vintage recipes. This event will be so much fun!
Read more about her, and sample a couple of her videos.
Don't miss this fabulous opportunity to see Erin Parsons' live presentation!
IPBA WEBSITE WORKSHOP – Saturday April 29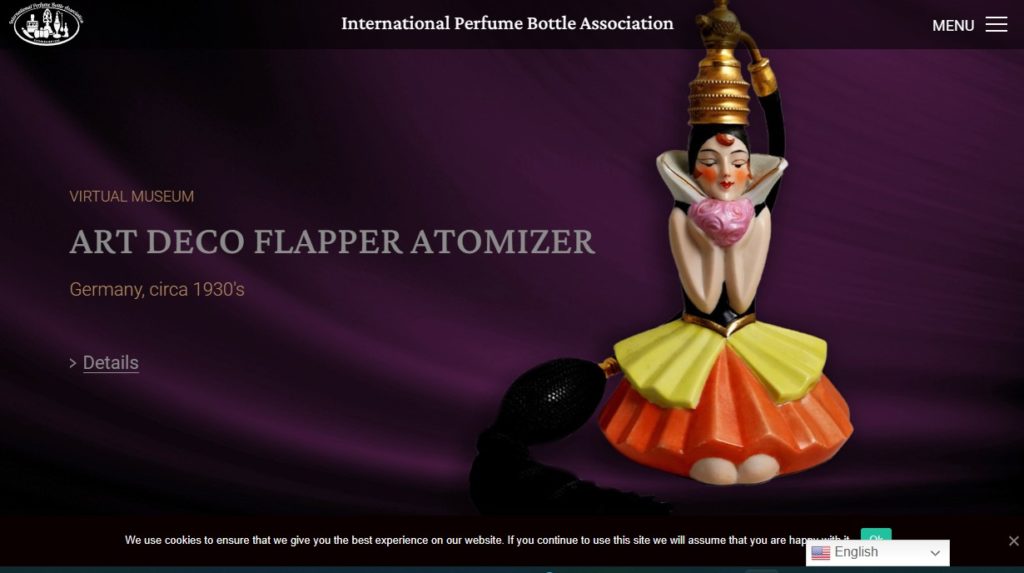 Presented by Virginia Merrill and Afonso Oliveira
Virginia Merrill, our IPBA Webmaster, will host a workshop on how to use our incredible IPBA website. Learn how to use the Virtual Museum with all of its new features and research capabilities. Bring your laptops, iPads, iPhones, or any other device you might use to access our website. This is a hands-on event. Afonso Oliveira will be on hand to assist with those interested in learning how to access some of the other related websites like the IPBA Interactive Website or our International Facebook sites. The world is at your fingertips!
AUTHORS & BOOK SIGNING EVENT – Saturday April 29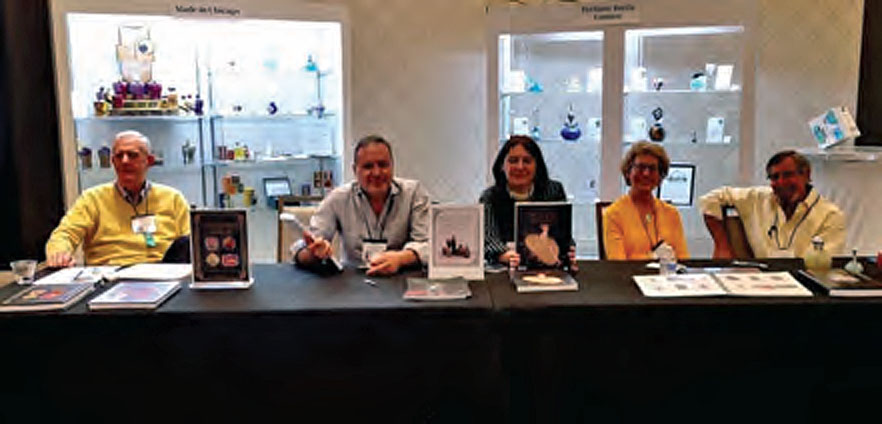 Our IPBA authors of many wonderful resource books will be on hand for discussion on their topics, answer questions, and autograph their prospective works during this event.
You will be able to purchase some excellent books to add to your resource collection!
TREASURES FOUND – Sunday April 30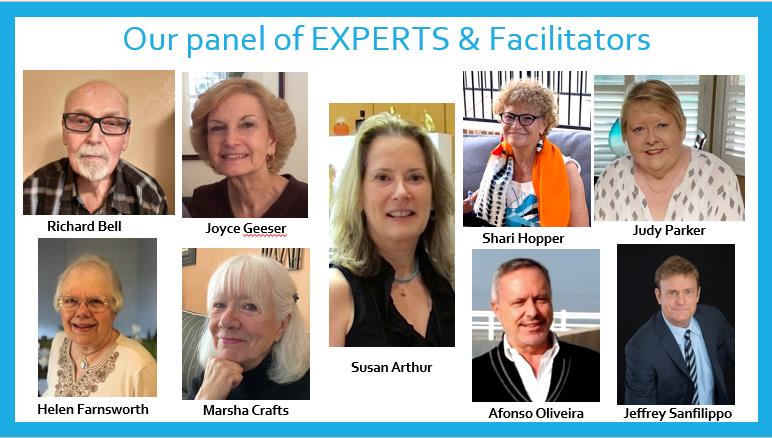 We are NOW accepting submissions for Treasures Found.
Last year our Experts had time to research the items in advance, and it was a huge success! Our Experts were able to share more details than ever before.
In your collection – Do you have items that you want to know more about?

If you would like to submit an item, please review the submittal form and email Susan Arthur at: susanrarthur@verizon.net
CONVENTION LOCATION

Hilton Dallas/Rockwall Lakefront
2055 Summer Lee Drive., Rockwall, Texas, 75032, USA
Registration Packets and Online Registration will be available in February 2023.
You may book your room at the IPBA special rate ($145) online, or by calling (800) 445-8667 and using Group Code: IPBA23
Reservation Deadline for our Group Rate is Monday, April 3, 2023!
Start making your plans today!